Retail Titan Loses $10 Billion But at Least He Still Has Soccer
(Bloomberg) -- Sergey Galitskiy was riding high in 2014 as the biggest shareholder of Magnit PJSC, then Russia's fastest-growing retail chain, boosting his net worth to $14 billion and making him Russia's third-richest person.
But that rapid expansion wouldn't last.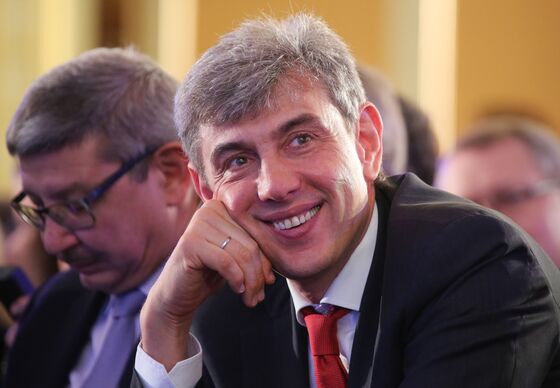 Magnit failed to defend its advantage as competitors led by X5 Retail Group NV, controlled by rival billionaire Mikhail Fridman, gained market share. By 2016, Magnit was eclipsed by X5 as Russia's biggest retailer, and this year Galitskiy, 51, was forced to quit as chief executive officer, selling most of his remaining holding to state-controlled VTB Group. His fortune now stands at $4.1 billion, a drop of about 70 percent from four years ago.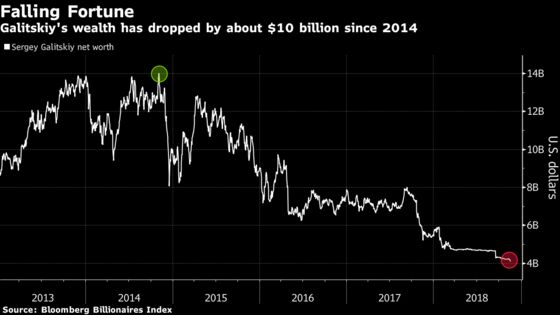 While it's a mighty fall, Galitskiy is still a long way from his humble beginnings. In 1998, at the height of Russia's economic crisis, he opened a small grocery store in his hometown of Krasnodar, 800 miles south of Moscow, and built it into a retail behemoth with almost $20 billion in annual sales and more than 16,000 stores across Russia.
He also may have more time now for his other passion -- soccer. The billionaire, who dreamed of becoming a professional during his childhood, started the Krasnodar soccer team in 2008 and has since invested more than $250 million in the club, its arena and a related sports academy.
"I just like football," Galitskiy said in a 2013 interview, at the height of his success. "When a person earns money, it makes sense if he spends it himself."