Reckitt Infant-Formula Glitch Hits CEO's Turnaround Bid
(Bloomberg) -- Reckitt Benckiser Group Plc suffered from a manufacturing glitch in its infant-nutrition business, dealing a new setback to Chief Executive Officer Rakesh Kapoor's effort to recover from a disastrous 2017.
A disruption at a plant in the Netherlands that makes baby formula shaved 70 million pounds ($89.4 million) off third-quarter revenue, the company said Tuesday, cutting overall sales growth for the period to half the rate analysts expected. While the company has resolved the issue, it expects the effects to linger into next year.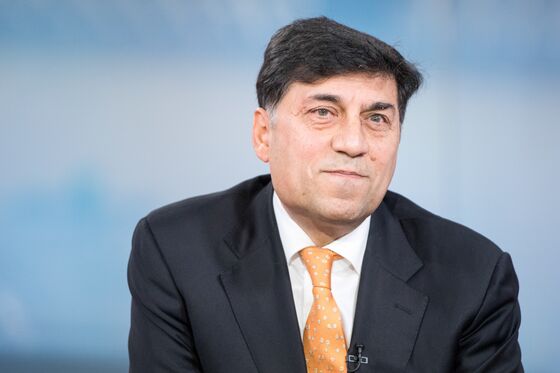 The shares fell as much as 5.5 percent in early London trading, bringing their decline for the year to about 9 percent.
"I'm really unhappy, obviously," Kapoor said on a call with reporters. Chief Financial Officer Adrian Hennah added that the problem at the Dutch plant "took us a while to investigate."
The manufacturing problem -- at a business Reckitt Benckiser acquired last year in a bid to bolster its future -- cropped up at a time when Kapoor can't seem to catch a break. Although the maker of Nurofen painkillers lifted its full-year sales outlook in August on the back of strong demand for infant formula in China, growth has limped behind past performance following a cyberattack that foiled the company's supply chain last year and a failed product launch in its Scholl foot-care line.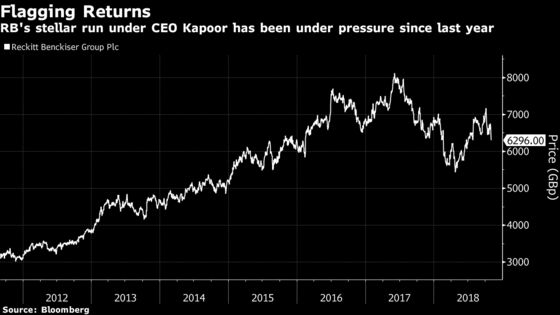 Reckitt Benckiser's third-quarter results might be considered in line with expectations if the manufacturing woes are excluded, said Andrew Wood, an analyst at Sanford C. Bernstein. "However, RB has been plagued by 'one-off' items in the last two years, and to suffer another one, precisely when we all expected that the bad news was (finally) in the back mirror, is very disappointing," he said.
The new setback comes as activist investors are increasingly pushing consumer-goods giants like Procter & Gamble Co. and Nestle SA to boost returns. Last year, rival Unilever also fended off an unsolicited takeover bid from Kraft Heinz Co., which has derived much of its earnings from cost cutting as demand for mass-market products wanes.
Pressure to slash overheads has also raised concerns among industry followers that the focus could come at the expense of product quality or marketing expenditure. The manufacturing hitch in the Netherlands stemmed from an engineering problem, Hennah said on a call with analysts, though the company provided no further details.
"I would say we are absolutely clear that this has nothing to do with cost savings at the plant or anywhere else,'' Hennah said on a conference call with analysts.
The company expanded into baby nutrition in 2017 with a $16.6 billion takeover of Enfamil maker Mead Johnson Nutrition Co., which Kapoor called an "inflection point" for Reckitt Benckiser that promises to save $300 million from overlaps. The company has also appointed the CEO as president of its consumer-health brands to sharpen its focus on its historically fastest-growing division.
While demand for infant formula remains strong, the industry's growth is expected to moderate in China due to declining birth rates, the company said.
In Reckitt Benckiser's home-care business, pricing was "challenging," the company said. That contrasts with recent statements from rivals Unilever and Nestle, which reported that inflation-linked pricing power is returning to the industry after a lull.