RBS's Coutts Doubles Profit as Brexit—And Maybe Corbyn—Loom
(Bloomberg) -- The British political system is in crisis, the economy is slumping and businesses are slashing investments at a rate not seen since the aftermath of the 2008 global financial crash.
And yet Peter Flavel is as cheery as ever.
That's because the chief executive officer of Coutts & Co., the 327-year-old private bank that counts Queen Elizabeth II among its clients, is on a roll.
Royal Bank of Scotland Group Plc, which owns Coutts, reported Friday that its private-banking business recorded 303 million pounds ($388 million) in operating profit in 2018, more than doubling its performance in 2017. The division, which also includes the smaller franchise Adam & Co., notched a return on equity of 15.4 percent compared with 6.4 percent a year earlier. Assets under management decreased 8 percent, to 19.8 billion pounds, due primarily to difficult market conditions in the fourth quarter. The firm charges asset-management fees of about 1 percent.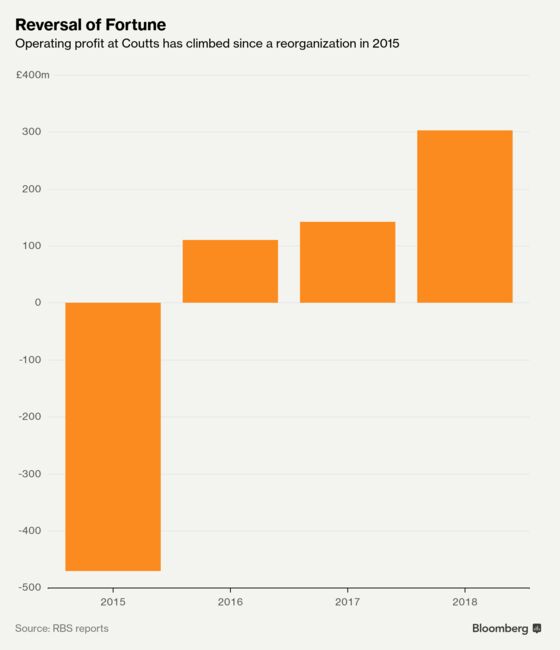 "We had to change the very nature of how we delivered investment advice and how we charged for it," Flavel said in an interview in Coutts' headquarters near Trafalgar Square in central London. "And to achieve that we've had to do some difficult things, and it hasn't been easy sailing."
It's not going to get any easier with Brexit just 42 days away and no deal in place to cushion the blow. Flavel said the majority of the bank's customers are thick-skinned entrepreneurs who prepared for the worst-case scenario long ago. Still, many are anxious about the fact that dealing with the rest of Europe is going to be more difficult in the future. Then there's the possibility that the political volatility in Westminster could lead to an election and a government led by Jeremy Corbyn, the Labour Party firebrand who supports nationalizations and higher taxes for the wealthy.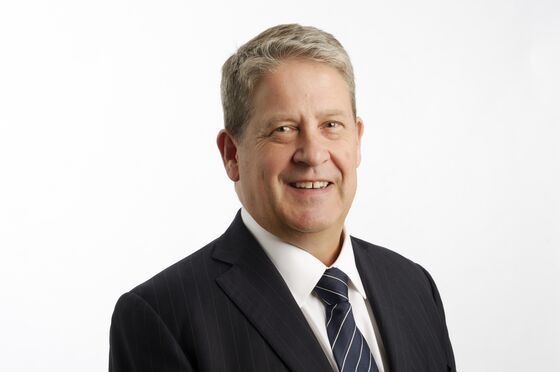 "Are clients worried about the potential in a change in government? Yes they are," Flavel said. "It is as frequent a discussion with my clients as Brexit."
For Flavel, an Oxford-educated Australian, the bank's 2018 performance is the culmination of a turnaround plan he executed when he joined Coutts in March 2016. At the time, Coutts was in the midst of a reorganization after RBS sold the private bank's international business to Union Bancaire Privee in 2015 and focused on its core U.K. franchise. RBS's private-banking arm lost 470 million pounds that year as it wrote down restructuring charges and goodwill in connection with the deal.
Flavel, the former head of JPMorgan Chase & Co.'s private wealth-management unit in the Asia-Pacific region, made some changes that ended some time-honored practices. The bank's wealth managers, for instance, had long controlled how their clients invested their money. Intent on getting a better handle on risk and making its approach more consistent, Flavel directed them to put clients with less than 3 million pounds into uniform portfolios that reflected the "house view" of the markets.
With market-tracking indexes generally outperforming actively-managed approaches in recent years, more than 40 percent of clients' assets are now invested in passive portfolios compared with 10 percent three years ago. Total assets under management have increased 42 percent over the last three years.
Flavel is trying to refresh a venerable institution where bankers still wear neckties on Fridays and statues of its founders still hold vigil in its halls. He embraced an invitation-only investment club that connects high-net-worth clients with startups seeking direct equity investments. The company is in the midst of a rebranding campaign aimed at younger customers. Its 2019 investment outlook, featuring bearded hipsters and models sporting retro outfits, is entitled Children of the Revolution.
"When most people think of Coutts they think of this bank that will look after hereditary wealth and landed estates," Flavel said. "But new sources of wealth are coming from a many new industries and technologies, so while we need to look after our traditional clients, we also need to make sure we're contemporary and relevant."