RBS Lays Out Plan to Resume Dividends a Decade After Bailout
(Bloomberg) -- Royal Bank of Scotland Group Plc finally detailed long-awaited plans to resume dividends, a decade after Britain's largest taxpayer-funded bailout.
The Edinburgh-based lender will pay a 2 pence a share interim distribution, subject to a final agreement with U.S. authorities, RBS said in its quarterly earnings on Friday. That's double the estimate of some analysts, including those at Deutsche Bank AG. The British bank's shares rose 3 percent in early morning trade.
The intention to pay shareholders is a "great sign of the progress" we have made in these years, outgoing Chief Financial Officer Ewen Stevenson said in an interview with Bloomberg Television. The move to pay dividends is a "huge event for the bank," he said.
RBS's path to the payouts was largely cleared after it reached a settlement in May with the Department of Justice over the historic sale of toxic mortgage bonds, reducing uncertainty over its financial strength. Resuming dividends will make it easier for the British government to attract long-term investors when offloading its majority stake in RBS acquired during the financial crisis.
"The regulator is clearly comfortable with this company repatriating capital," said Joseph Dickerson, an analyst at Jefferies Group LLC. "Capital generation was an area of positive surprise."
CFO Stevenson said the lender will look at the possibility of paying special dividends to investors from 2019 and intends to pay 40 percent of attributable profit to shareholders in the medium term. The bank is also putting on hold any plan to commence share buyback this year due to regulatory stress tests in autumn and uncertainty related to Brexit.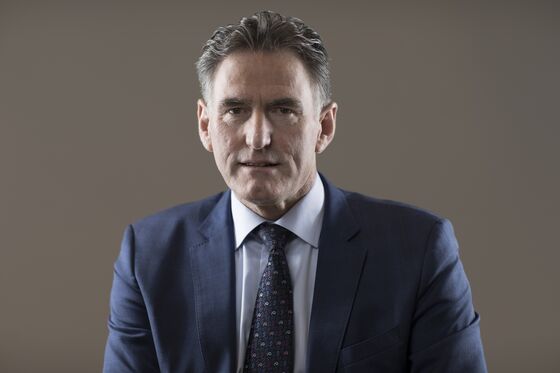 It came as Bank of England Governor Mark Carney warned that the chance of a no-deal Brexit is "uncomfortably high."
Chief Executive Officer Ross McEwan also said that a slowdown in the economy could "flow through into impairments" and that the the lender is cautious on the outlook for credit.
The bank said operating profit plummeted to 613 million pounds in the second quarter from 1.24 billion pounds a year earlier. RBS booked a charge of 782 million pounds for conduct and litigation costs, which included money put aside for a settlement with the DOJ.
RBS's common equity tier 1 ratio, the key measure of financial strength, was 16.1 percent in the second quarter, far greater than that required by the regulators. That means that the bank, which returned to profit last year, has additional capital to start remunerating shareholders.
RBS is also searching for a successor for CFO Stevenson, who is leaving the company to join HSBC Holdings Plc in a similar role. McEwan, who like the CFO is a New Zealander, has said he'd like to see the "job done" in turning around the bank before he departs.