RBNZ's Orr in Fiery Exchange With Politicians Over House Prices
(Bloomberg) -- New Zealand central bank governor Adrian Orr has rebuffed accusations that he over-stimulated the economy and drove house prices to unsustainable levels with ultra-low interest rates during the pandemic.
In a fiery exchange with politicians on the Finance and Expenditure select committee Thursday in Wellington, Orr was asked whether the Reserve Bank's underestimation of house-price gains had led it to run a monetary policy that was too loose.
"Reflecting on how badly wrong the Reserve Bank's forecasts have been on house price-growth, do you think you turned the money hose on too hard in 2020?" opposition National Party MP Nicola Willis asked.
"Thank you for your sharp and pointed question," Orr replied. "No, I stand by everything we've done and I'm incredibly proud of everything we've done as being critically necessary."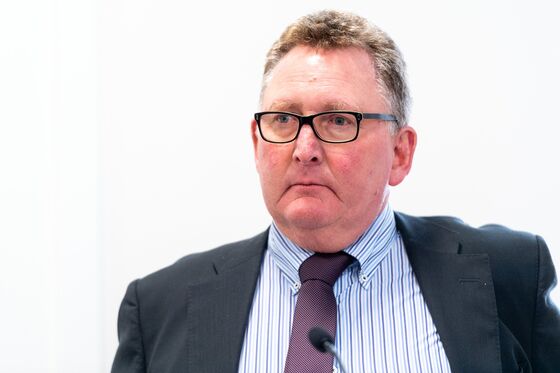 After the RBNZ cut its official cash rate to 0.25% and began quantitative easing to suppress interest rates, New Zealand house-price inflation surged to more than 30%, making it one of the hottest housing markets in the world. Orr said the bank's job was to meet its employment and inflation mandates, not target house prices, and it had achieved those goals.
Low borrowing costs were only one factor in rising house prices, he said, citing fiscal policy, the closed border and New Zealand's successful health response to the pandemic.
"The reason house prices are where they are is because employment has proved to be stronger, it is because we have had a robust economy," Orr said. "The Reserve Bank does not target house prices, I truly wish people could understand that."
"Well governor I do understand that," Willis responded. "Are we not in a situation now where, with the least affordable housing in the developed world, with people taking on significant amounts of debt, that the Reserve Bank will be constrained in its ability to lift the OCR in future because of the financial stability risk that may pose to household budgets?"
"No," Orr said, that was a "misreading of the facts." 
The financial system was incredibly robust and banks were highly capitalized and profitable, he said.
The RBNZ said yesterday it intends to begin raising interest rates to cool the economy and return inflation -- which it expects to reach 4.1% this year -- to its 1-3% target band. 
As rates rise, some highly indebted households may find themselves under some financial stress, Orr said, but "we cannot operate monetary policy to the suitability of every household." 
While the RBNZ and the government have introduced measures to curb housing demand, Orr said the fundamental problem was a lack of supply, and the central bank doesn't build houses.
Some members of the committee have pushed Orr in recent months over the RBNZ's forecasting of house prices and the impact of its policies on the housing market. The RBNZ yesterday forecast house prices will start falling in late 2022 as higher interest rates bite.
Willis said some of Orr's written responses to specific questions from the committee were "circular" -- he had cited mortgage rates being lower than the RBNZ expected as one reason for its house-price forecasts being off, but surely it was the bank's own actions that led to lower mortgage rates, she said.
"It's not circular, it is about how the economy unfolds through time," Orr said. "To talk about 'circular' because we have been successful with what we set out to do I find very confusing and unconstructive."