Ray-Ban Tycoon Eyes Bigger Mediobanca Stake in Italy Bet
Sixty years after Leonardo Del Vecchio left Milan as a humble metalworking apprentice, the eyewear tycoon is set to make his biggest splash yet in Italy's business capital with a plan to boost his stake in Mediobanca SpA.
After jolting Milan's business establishment last year with the surprise announcement of a $1 billion investment in the crown jewel of the city's finance industry, the 84-year-old is seeking approval to raise his stake to as much as 20%, people familiar with the process said, asking not to be identified discussing private deliberations.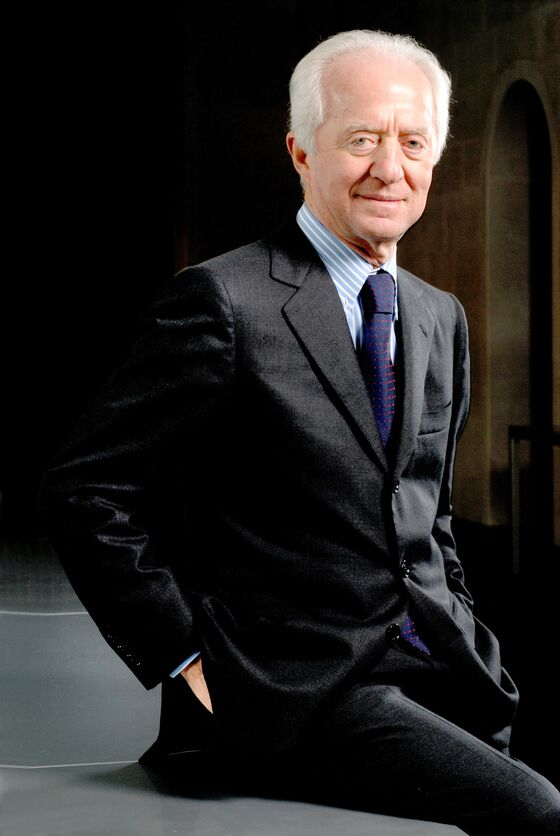 Already Mediobanca's largest shareholder, the move by Del Vecchio -- who made his fortune as founder of Luxottica SpA -- to expand on his 10% holding would increase his sway over the iconic investment bank, long a linchpin of the Italian economy.
Officials from the Bank of Italy and the European Central Bank have held informal talks with Del Vecchio's representatives on a preliminary request to raise the stake, people familiar with the approval process said. Still, the timing and scope of any deal remain uncertain, they said. An ECB spokesman declined to comment, as did a spokesman for the Bank of Italy.
Read more: Billionaire's Mediobanca Move Has Rival Investor Eyeing Exit
The move could spark the exit of other shareholders fearing a loss of control. While Del Vecchio has said he wants to bring stability to the bank, analysts and local media have speculated he's really targeting governance changes and more influence at Assicurazioni Generali SpA, the insurer in which Mediobanca is the single biggest investor.
But Del Vecchio's plan may be more straightforward than that.
With the bulk of his $25.3 billion net worth tied up in the eyewear business, Del Vecchio, who has six children from three partners, wants to diversify into banking, according to people familiar with his strategy. Finance investments offer higher returns than what he gets from sales of optical lenses and Ray-Ban and Oakley sunglasses.
Del Vecchio and his Delfin holding company declined to comment for this story.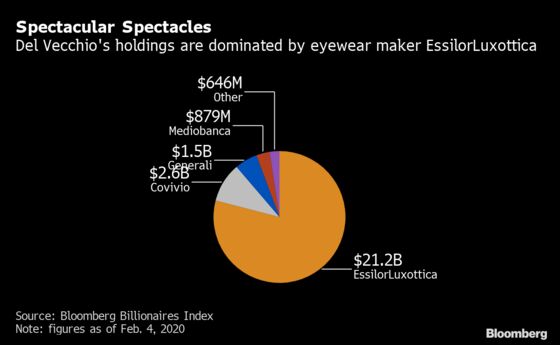 Mediobanca pays a dividend yield of over 5%, compared with 1.5% for EssilorLuxottica SA -- formed from the 2018 merger of France's Essilor SA and Luxottica, which Del Vecchio founded in the 1960s and built into the world's largest eyewear company.
The billionaire intends to support Mediobanca Chief Executive Officer Alberto Nagel as long as he delivers the expected returns, the people said -- and Nagel has promised investors 2.5 billion euros ($2.8 billion) in dividends and buybacks in a four-year plan.
Asked if the Del Vecchio plan could be a threat to Mediobanca's performance, Nagel replied that the lender needs a shareholder structure "comparable to other listed banks doing the same job." Speaking on a conference call Thursday with analysts, he said, "I don't think it's in the mind of any investor, in particular Delfin, to work against this."
Del Vecchio's move is designed to make Mediobanca "more aggressive, especially as far as external growth is concerned," said Stefano Girola, a portfolio manager at Alicanto Capital SGR in Milan. "I welcome this move, it could help create value."
Mediobanca shares rose as much as 3.4% in Milan, and traded up 2.4% at 10 a.m. local time.
For Del Vecchio, the prestige of becoming Mediobanca's top shareholder also marks the culmination of a rags-to-riches tale. Reared in a Milan orphanage from the age of seven, Del Vecchio eventually left the city to start making eyeglasses in the Dolomite mountains. Luxottica now produces some 87 million frames a year at sites from Brazil to China.
While Italy hosts few global champions -- even EssilorLuxottica is headquartered in France -- Del Vecchio wants to preserve Mediobanca's Italian roots and is prepared to defend the bank from hostile takeover approaches, the people said.
The billionaire could even use his own funds to support the investment bank's expansion, they said, adding that aides Francesco Milleri, Luxottica's CEO, and JP Morgan Chase & Co.'s Vittorio Grilli, an ex-finance minister, are helping with strategy.
Mediobanca, founded in 1946 to help finance post-war reconstruction, was the hub of the country's financial system for over 50 years, though the lender in 2013 made the dramatic decision to divest holdings and focus on retail and investment banking.
Del Vecchio, no stranger to investments in financial companies, quietly built up a stake of less than 2% until announcing a 6.9% holding in September, the people familiar said.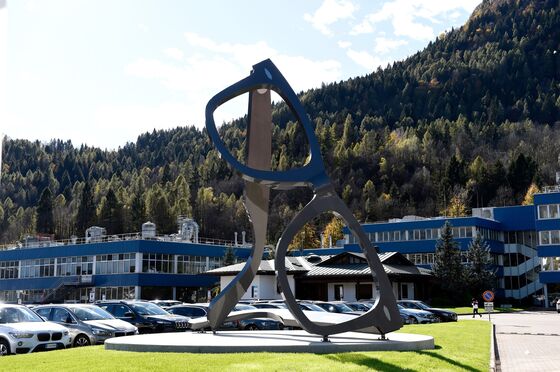 The billionaire has also been a shareholder in UniCredit SpA since its privatization in the 1990s; he now owns just under 2%. He's amassed a direct 4.86% holding in Generali, Italy's biggest insurer.
In addition to its appeal as a dividend payer, Del Vecchio sees the opportunity to expand Generali into a top European player with strong Italian roots, the people said. While that's an ambitious target, Del Vecchio has won tougher battles.
The tycoon founded Luxottica on land he got for nothing, expanding through relentless focus on vertical integration and eventually gaining control over everything from assembly to retail. A 1990 New York listing helped fund a series of acquisitions to wipe out competitors.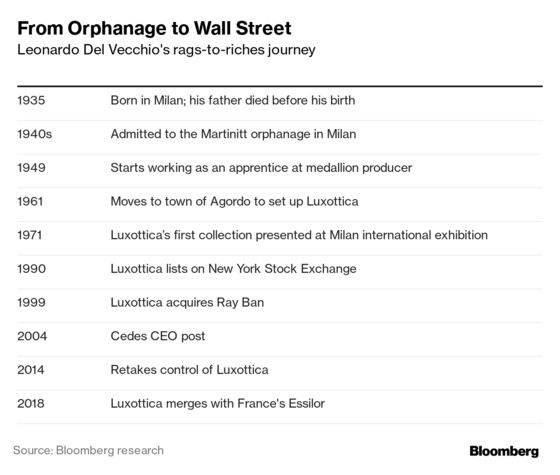 In 2017 he orchestrated the merger with global lens leader Essilor, a 50-billion-euro tie-up that got off to a rough start as the Italian and French factions clashed.
That experience hasn't put him off deals with French partners, though. In 2018, Del Vecchio forged a new real estate company, Covivio, by merging Italy's Beni Stabili SpA with France's Fonciere des Regions.
The billionaire may soon gain the upper hand at EssilorLuxottica, where he's the biggest investor with a 32% stake. After an initial shareholders pact expires next year, Del Vecchio could be in position to impose his leadership, first gaining a board majority, then accelerating operational integration.
One thing's certain: for Del Vecchio, the "fabbrica," or factory, as he calls Luxottica, comes first. The executive remains on the lookout for new opportunities and retains a full-time M&A team to scout for deals, after buying GrandVision NV in a deal last year that valued the smaller Dutch retailer at about $8 billion. The deal is now facing an extended probe from European Union antitrust regulators.
Even as he nears 85 years of age, the Italian billionaire is still looking for ways to expand the business he created from scratch in the small riverside town of Agordo. For 60 years, the entrepreneur has seen growth as the best defense against competitors, and he's not done yet.