Swiss Wine Upstart Takes on the Old World Auctioneers
(Bloomberg) -- The Burgundy wines of Henri Jayer are prized for their seductive expression of the French region's pinot noir grapes, as well as their scarcity. Jayer died in 2006, having produced his final vintage five years earlier. When old vintages turn up at auction, prices can top $15,000 a bottle.
So fans perked up at news of a treasure trove of Jayer wines—1,064 bottles unearthed from the winemaker's cellars in the Burgundy village of Vosne-Romanée, described by his daughters as the last that he owned. They're now being stored at a warehouse for art and other valuables in Geneva. On Sunday, bidders will gather at the Michelin-starred restaurant Domaine de Châteauvieux, in Swiss wine country, for an auction that's expected to fetch as much as 13 million Swiss francs ($13 million).
As intriguing as the chance to buy one of these rare and precious wines is, the choice of the auctioneer is even more curious. Rather than selling through established houses such as Christie's or Sotheby's, Jayer's daughters turned to Geneva-based Baghera Wines, founded three years ago by former Christie's employee Michael Ganne and based in a graffiti-covered building near the city's main train station.
"I think there are sources that are better known to vet the wines," said Maureen Downey, an expert in authenticating old wines who has urged clients to avoid the sale. "Why did these women give this to Ganne and not to Sotheby's?"
Even in its short history, Baghera has attracted controversy. In 2016 the firm pulled bottles from two auctions, including one featuring wines from Burgundy's Domaine de la Romanée-Conti, after Don Cornwell, a Los Angeles-based lawyer who works with wine-authentication experts, questioned their authenticity.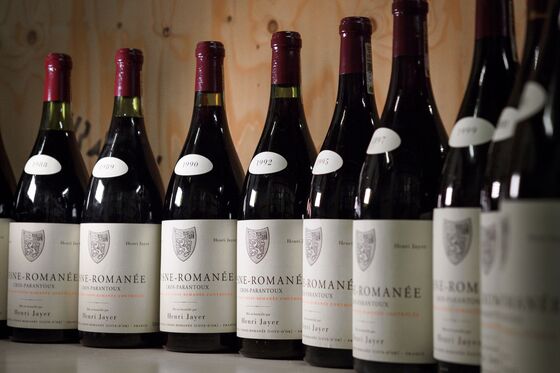 Baghera says the Romanée-Conti estate examined every bottle in the sale and endorsed their authenticity. The firm also says it would refund any bidders if lots they purchase turned out to be fake but has never had to do so.
The auction house said the Jayer daughters picked Baghera over two other auction houses because of their familiarity with Ganne, who handled an earlier sale of the estate's wines when he was at Christie's. Geneva was chosen because it's a relatively short 150 miles (250 kilometers) from Vosne-Romanée, reducing the risk of damage during transportation, Baghera says.
Baghera's promotional campaign has sought to highlight the provenance of the wines through interviews with the sisters that are posted on its website. Transportation to Geneva in February—the first time the lots left the cellar—was supervised by a sworn bailiff, the firm says.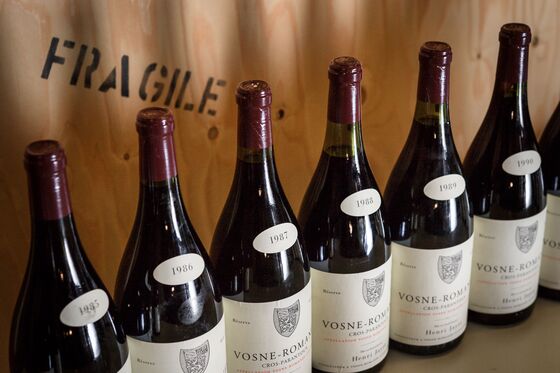 "It took Henri Jayer's daughters time to part with their father's legacy," says Julie Carpentier, deputy director at Baghera. "Lydie and Dominique knew that selling these wines meant turning the last page of Domaine Henri Jayer."
Each bottle was labeled for the first time shortly before being dispatched for sale, as per custom in Burgundy, and stamped with a digital token to demonstrate that it's the real deal, Baghera says. The firm could tell which ones were from prized vineyards such as Cros-Parantoux by how they were stocked and because Jayer's estate had been cataloged, Carpentier says. Jayer listed them in his cellar book and registered them in his annual inventory for French customs, according to the auction house.
Jayer was a "magician" who could turn even some of the more unassuming stretches of Burgundian soil into extraordinary wines, says Giles Burke-Gaffney, the buying director for the region at Justerini & Brooks, an importer of Jayer wine based in London. The key for collectors is to find bottles that are in good condition.
The wine levels in some bottles from the 1976 and 1987 vintages that Baghera is offering are much lower than expected, Burke-Gaffney says. While it's normal for some wine to evaporate as bottles age, unusually low levels can indicate spoilage. "It does seem a lot of money for that risk, but it's not a given that they won't be enjoyable," Burke-Gaffney says.
Carpentier says that in 79 percent of the normal-size bottles, the wine comes to within three centimeters (1.2 inches) of the cork—considered excellent for wines at least a quarter-century old. The levels of larger magnums are even better, she says. In the auction catalog, Ganne says the bottles he's tasted show that the wine is "still young enough to be kept for an impressive length of time."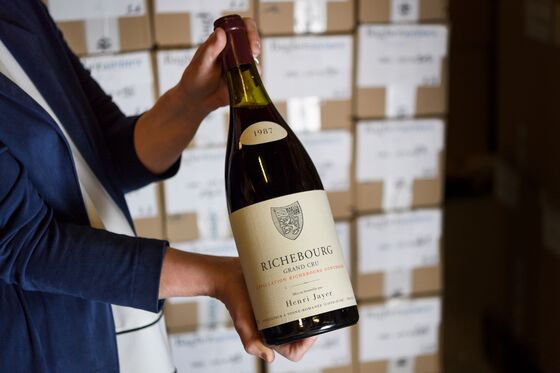 If the sale reaches the high end of the estimate range, Ganne will surpass Christie's auction of Jayer wines six years ago in Hong Kong, which raised about $8 million. 
London wine merchant Berry Bros. & Rudd says it's often offered old Jayer Burgundies, "but due to difficulty in proving the wines' provenance, more often than not, we walk away," according to a spokeswoman who declined to comment on whether the firm had been given the chance to sell the collection being auctioned in Geneva.
"I would've thought it would have been the big auctioneers like Christie's and Sotheby's," says Michael Egan, a wine authenticator based in Bordeaux.
Baghera describes the bottles as representing Jayer's "personal reserve, a selection that he himself had made of his greatest wines." As part of the campaign, Ganne penned a letter addressed to the deceased winemaker, describing his personal "adoration, this amusing—and at times frightening—veneration" of him.
Even if it's the real Jayer, the question of how good these bottles are on the inside still remains. "Jayer, like any other vigneron, made some great wines and some less-good wines," says Jasper Morris, author of the book, Inside Burgundy. "I've tasted the wines from time to time over the years and had some really excellent bottles. But not always."