The Nasdaq for Classic Cars Targets Millennials With New Store
(Bloomberg) -- Every afternoon at Sant Ambroeus restaurant on Lafayette Street in Soho, Manhattan's fashionable power people lounge for lunch.
Grace Coddington, Jenna Lyons, Edward Enninful, and a random selection of the year's most eligible models regularly perch themselves in pillowed corner tables. Vogue and Vanity Fair photographers artfully disheveled in oatmeal cashmere sweaters and thick-framed glasses fill the gaps between Birkin bags and Fendi puffers. In summertime, the outdoor tables are commanded by Russian blondes and their retinues.
It's not the environment typically accessed by young petrolheads and commodity traders.
But on Jan. 17, Rally Rd. held a private launch party across the street at its new headquarters. Attendees munched sirloin tenders and vegan tacos and drank Negronis whose color matched the paint on a $635,000 burgundy 1980 Lamborghini Countach parked inside, behind the glass front wall. The space isn't a car dealership, but rather a tangible manifestation of an investment platform for collectible cars.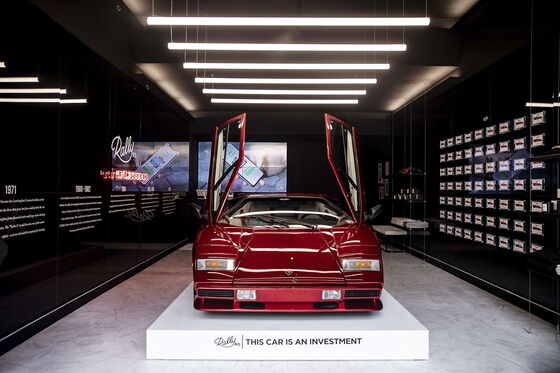 "It's about telling the story of the car," says Rob Petrozzo, co-founder and chief product officer of the 1,500-square-foot storefront. (In other words, juicing community interest in an otherwise unattainable object such as the Countach; the new digs will become open to the public on Saturday.) "If we can justify building an experience by spending $100,000 on a place like this, we'll do it."
Petrozzo and co-founders Christopher Bruno and Max Niederste-Ostholt started Rally Rd. 18 months ago with $2.9 million in seed money from Rev Ventures, plus help from Social Leverage and other angel investors. Since then they've raised an additional $7 million and amassed 30 employees, all under the age of 40. They also poached Jake Auerbach, 29, a rising star in the car-collecting world, from his post as top automotive specialist at RM Sotheby's.
Rally Rd. lets people trade shares of blue chip cars (Jaguar, Ferrari, Aston Martin, ad so forth), as they would blue chip stocks.
Auerbach first finds a mint-condition collectible car—a 1955 Porsche 356 Speedster valued at $425,000, say, or a 1993 Jaguar XJ220 valued at $495,000—which is acquired by a subsidiary of Rally Rd. LLC, whose sole function is to hold the car's title. Rally Rd. then holds a Securities and Exchange Commission-registered initial public offering on its app; potential investors can view details about the car and purchase some of the 2,000 to 5,000 equity shares. Shares vary in price from $7 to $245 each and are currently available only to residents of 32 states in which their Financial Industry Regulatory Authority (FINRA)- and Securities Investor Protection Corporation (SIPC)-registered broker-dealer is licensed.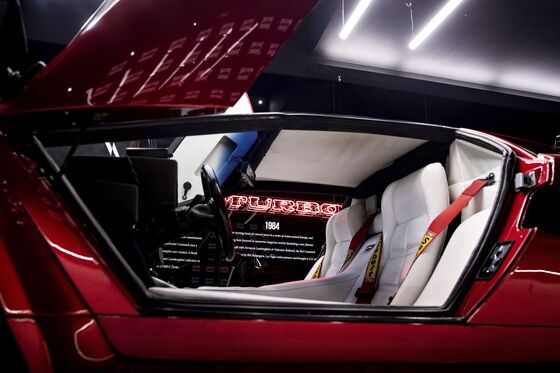 There wasn't much action till fall 2018, when the SEC-mandated 90-day cooling-off period associated with each initial offering ended for about half of the 24 cars in the Rally Rd. iPhone app. Active trading happens one day a month per car, during a 6.5-hour window that's scheduled in the app. (The cars themselves, such as a Special Edition 1999 Lotus Esprit (similar to the one from Pretty Woman) and a 1983 Ferrari 512 BBI, are all stored in climate-controlled, secure garages in Pennsylvania and Connecticut.)
A 1977 Lotus Series I was the first car Rally Rd. offered for trading. On Thursday, it was valued at $87,000, up 12 percent from its IPO price of $77,700.
The company doesn't charge commissions or management fees; it makes money by taking a small sourcing fee as the underwriter of the initial offering. It also takes a position in each vehicle (up to 10 percent of the shares) at the same price and class of shares as the individual investors. 
Beyond providing a platform for group investing among millennials (the average car in the program has 300 to 400 investors who own shares in it), Auerbach says goals this year include providing premium access to IPOs of super-rare cars and extended trading opportunities that could include buying the car outright.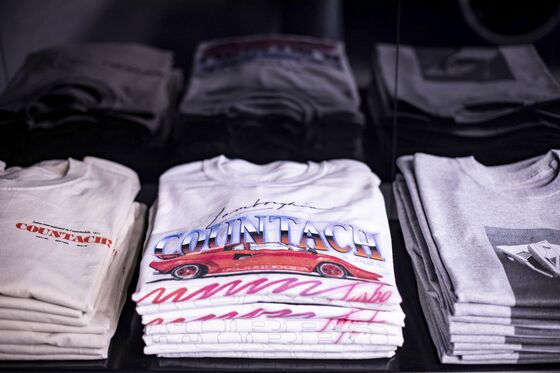 "We want to keep the price point approachable," Petrozzo says. "A lot of people our age, they love cars and cool things, but they can't afford to buy this type of car. To keep a $630,000 Lamborghini in a lot by my apartment makes zero sense. It would be paying more than what I pay for my apartment. But the idea is to reach out to people who know this is meaningful, valuable, and want to be a part of it." 
It's a gambit designed to appeal to those seeking alternative investments that are less fraught than, say, Bitcoin. Vintage autos as a category returned 288 percent in the past decade, according to the Knight Frank Luxury Investment Index, or more than twice that of the S&P 500 Index. Although the guys at Rally Rd. say they intend to hold assets for the long term, if they do liquidate (i.e., sell a car privately or at auction), proceeds will be paid to shareholders, much as in a company sale in a typical stock exchange.
"It seems good for a fun experience for someone to say they own a 'slice' of a car," says Jonathan Klinger, the spokesman for Hagerty, a firm that insures collectable cars, "but time will tell how viable an investment opportunity this will be." A similar endeavor to democratize shares in a $4.3 million Warhol painting had mixed results.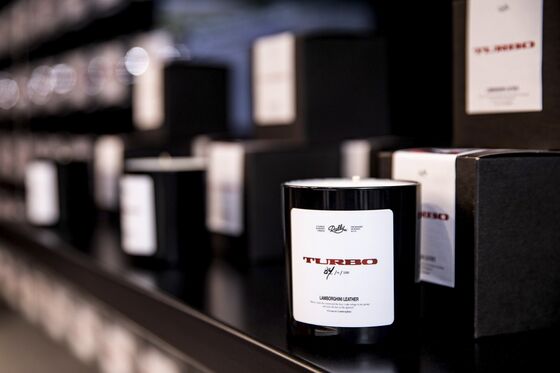 Liquidity is a concern. The value of the cars must rise faster than the expenses associated with owning them if the company is to make money. And since there is no third-party exchange platform, Rally Rd. could potentially be setting its own sell price—as opposed to a liquid market, where you would get the price that someone on the other side of the trade is willing to pay.
Petrozzo says Rally Rd. acts as buyer only as a last resort in instances when a client has backed out. "We find that a pretty large portion of our investor base are not here to try to make monthly flips, plus we are always on-boarding new investors who understand this market pretty well, so we haven't encountered situations with abnormal unbalances on the sell side."
A 1990 Fox-body 7-Up Edition Ford Mustang, for instance, is trading today at $10, even in value with its last close. Typically, such a car, bolstered by an $82,500 sale at auction in Scottsdale, Ariz., has many interested parties on both the buy and sell sides in the app, says Petrozzo; at the time of this writing, everyone trying to sell is currently matched with a buyer. "While guaranteed liquidity for all shares at any price is not part of our proposition, we have found that this is pretty much what a standard trading day looks like in the app."
So far, Rally Rd. vehicles that have traded at least once have repriced from losing 2 percent (a 2006 Ferrari F430) to gaining 22 percent (that 7-Up Mustang).
The company is not the first enterprise offer direct investment in rare alternative assets; the Classic Car Fund started its own syndicate in 2012. But, with the extensive and data-driven app—and the Soho storefront selling 1980s-era long-sleeved T-shirts RADwood tribes would embrace with abandon—it's certainly the slickest.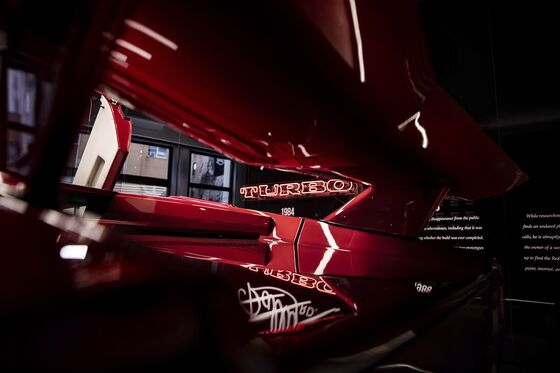 "I think that really makes it easier to put some money into it. Seeing it off the screen will make you think, 'Yes, this is a place where I want to park some cash'—no pun intended," Auerbach says. "For most people who have never seen a Countach, they don't care that it's a turbo, it doesn't mean anything to them, but this could be a life-changing experience to see one in the flesh. A lot of people could easier explain why they'd invest in a Countach over something like Uber."
Investors can't drive that Countach parked in the center of the store, nor any of the cars. (They will eventually be able to show them off via a 24/7 webcam.) It's a safe bet to assume that many investors had one ensconced in poster form on their bedroom walls as a child. They couldn't drive it then, either. That wasn't the point.  
As with the members-only car clubs popping up worldwide and aimed at the same type of people—young, relatively affluent, cool—the driving is the least of the matter.
"Speaking as a millennial, millennials get this bad rap of 'I don't own and I don't care,'" Petrozzo said. "But that's not the case—they probably can't own. If we can bring the interest of these cars to a generation that is maybe anti-ownership when it comes to having a tangible thing with them at all times, then that's a win for us."