Rainmaker Moelis Seeks $1.2 Billion From Three New SPACs
(Bloomberg) -- Ken Moelis, one of Wall Street's most prolific dealmakers, is seeking to raise a combined $1.2 billion from three new blank-check firms.
Atlas Crest Investment Corp. III, the biggest of the special purpose acquisition companies, plans to raise $600 million in an initial public offering, according to a filing Tuesday with the U.S. Securities and Exchange Commission. It is offering 60 million units at $10 apiece, with each unit representing one Class A share and a quarter of a redeemable warrant.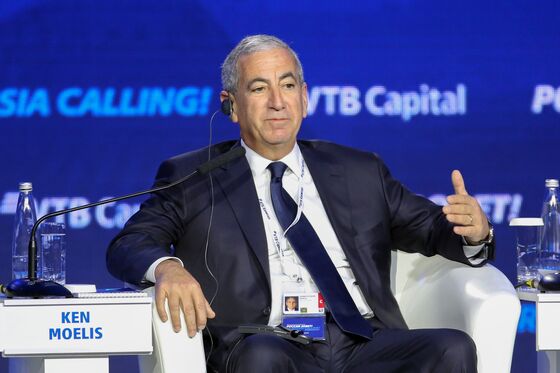 Atlas Crest Investment Corp. IV is seeking to raise $400 million, while Atlas Crest Investment Corp. V lodged registration documents for a $200 million offering, according to separate filings. Cantor Fitzgerald & Co. is sole book-running manager for the three IPOs.
The SPACs are sponsored by boutique investment bank Moelis & Co. Founder Moelis will be chairman of the three blank-check firms. Michael Spellacy, a veteran investor and consultant who previously held senior positions at Accenture Plc and Bridgewater Associates, will serve as chief executive officer. They are all seeking listings on the New York Stock Exchange.
Moelis joins a slew of other serial dealmakers seeking to repeatedly tap the market to raise funds for dealmaking. The first SPAC in Moelis's Atlas Crest series reached a deal last month to combine with flying-taxi startup Archer. The second SPAC raised $300 million, more than its initial target, and began trading Feb. 4. It hasn't yet announced a merger target.