Raiffeisen Back in Balkans M&A Game After Revamp, CFO Says
(Bloomberg) -- Raiffeisen is back.
Austria's Raiffeisen Bank International AG, the third-biggest bank in eastern Europe, spent years bolstering a thin capital base and fixing an arcane structure that hobbled growth. With the final piece of that picture -- the sale of a Polish unit -- now within striking distance, it's looking around for fresh opportunities.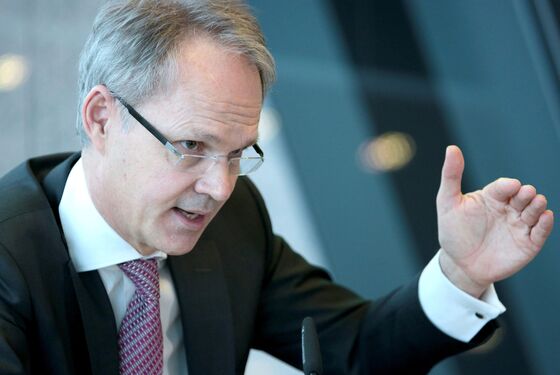 "We're able again to actively look around," Chief Financial Office Martin Gruell said in Vienna. "If there's a favorable opportunity, we'll strike."
The lender, which makes most of its money in Russia, but is holding back there to avoid too much dependence on a politically risky market, has its sights set mostly on several Balkan countries, Gruell said.
"Serbia is an interesting country that's fully on track for EU convergence," he said in an interview in Vienna. "Our own operation is in great shape when it comes to IT or the management team, and it could certainly manage an integration. It's always a matter of price and asset quality of course, but we're definitely open."
Raiffeisen isn't alone. The most active buyer in the Balkan region lately has been OTP Bank Nyrt., which has snapped up units sold by Societe Generale SA in Croatia, Albania and Bulgaria among other deals. The Hungarian lender may also buy the French lender's Serbian unit, Vecernje Novosti newspaper said this week.
Serbia and Slovenia also started to sell state-owned banks this month, although Gruell said he definitely wouldn't consider a purchase in Slovenia, which Raiffeisen just left.
Bulgaria and Romania are also among the countries where the Vienna-based bank may invest some of its capital. It could look both at credit portfolios -- which have the advantage of being less cumbersome to integrate -- and at full banks, Gruell said. "The question is always if price and asset quality are right."