Quartz's New Owner Ready to Fight Facebook, Twitter on Home Turf
(Bloomberg) -- Yusuke Umeda is showing unusual commitment to turning his little-known Japanese company into a global media power.
The 37-year-old co-founder of Uzabase Inc. is considering moving his firm's headquarters to the U.S. just months after agreeing to pay as much as $110 million for New York-based news publication Quartz. He is already spending most of his time in the U.S. and has moved his family there.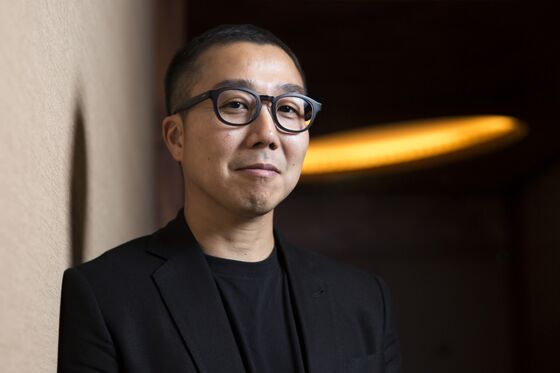 Umeda founded his Tokyo-based company in 2008 as a financial-data service provider and has been expanding into news and video after taking Uzabase public in 2016. He's confident his unique model of content and community can crack a U.S. market reeling from fake news and shrinking ad revenues. After acquiring Quartz in his biggest deal ever, he's aiming to boost subscribers more than 10-fold to 1 million.
"If we see that the U.S. becomes the growth driver outside of Japan, of course we should change the headquarters," Umeda said on the sidelines of his company's annual conference in Tokyo on Wednesday. "CEOs have to be in the place with the biggest potential, biggest opportunity."
Uzabase's Newspicks has become a hit in Japan by curating content from other news outlets and delivering its own reporting, all tailored for mobile devices. Stories allow for sprawling discussions among readers and, often, the subjects of articles. Verified users can vote content and comments up or down. Paying subscribers have more than tripled to 74,000 over the past two years, while quarterly ad revenue has more than doubled over the same period.
Umeda saw similar editorial values at Quartz and an opportunity to expand internationally. With Facebook Inc., Twitter Inc., and Google-parent Alphabet Inc. coming under fire for corrupting political discourse and crippling the media industry, Umeda sees an opening to introduce a platform with reliable, high-quality content.
"Twitter and Facebook shouldn't be the future of media," Umeda said. He considered building the business organically but said, "I always want to go the fastest way."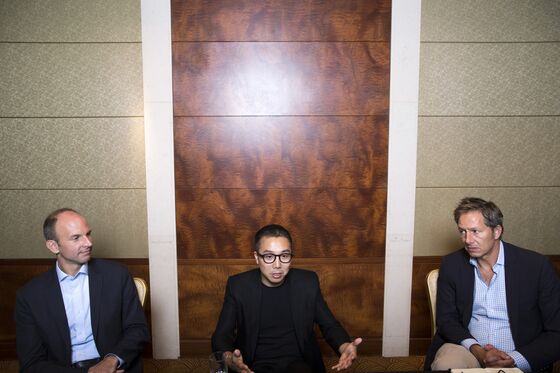 Uzabase's shares have more than tripled since its IPO, pushing its market value to about $820 million. The strong performance gave Umeda the financial footing to negotiate a deal with Quartz's previous owner Atlantic Media. For its part, Quartz had been considering an expansion into subscriptions when Uzabase opened talks, and recognized the Japanese company already had a model they could modify for their own purposes.
"We recognized in Uzabase and talking with Yusuke that each of us didn't necessarily want to do things the same old way," said Jay Lauf, co-head of Quartz.
Umeda plans to unveil full details of Quartz's future business model in November. He said it will focus on the same elements that made Newspicks popular in Japan: community-driven news for younger professionals, curated through a hands-on editorial process. The goal is to create a digital news service with more reliable content than the chaos of social media.
"I think we'll see a comeback of something like the age of newspapers, when content creators were more directly connected to users," Umeda said. "That's why content is so important. As long as you make good content, users will come back."