Quants Play Elliptical Golf, Toast Ex-Baltimore Raven John Urschel at Math Gala
(Bloomberg) -- Hedge fund quants are usually the alpha guests at the National Museum of Mathematics gala, but this year's math and sports theme left some stumped.
"I do not play any sports, I do not follow sports," James Simons, founder of Renaissance Technologies and a former code-breaker, said as he headed to dinner Tuesday at Guastavino's.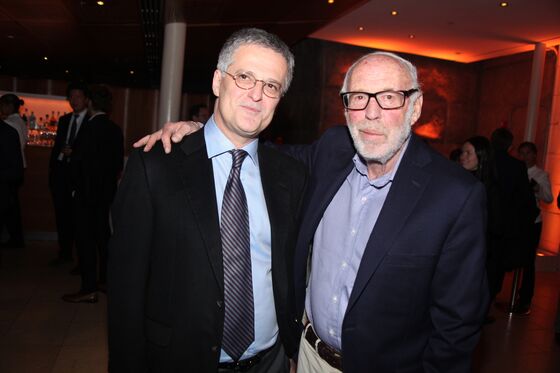 Simons does exercise an hour a day. As a kid, he played tennis and baseball; he was a catcher -- "not an especially good one" -- and captain of his summer camp team, called the Tea Kettles.
Too bad the math and sports activity wasn't a batting cage (it was, after all, the first night of the World Series). Instead, guests could try making a hole-in-one on a putting green in the shape of an ellipse. The caddy was Adam Tsou, a 16-year-old museum volunteer who wants to go into applied mathematics.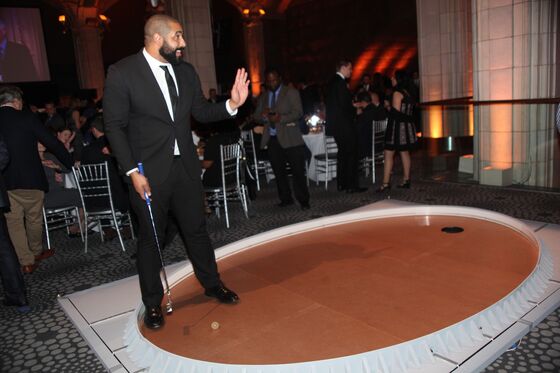 The idea of the evening was to put a less nerdy face on mathematics -- a step toward fulfilling the museum's mission to increase numeric literacy in the U.S. It opened six years ago in Manhattan with exhibitions featuring cars, shapes and sounds, not formulas or calculators, to help win over a culture that seems afraid of numbers.
"Let's make America great again -- in math," said one of the event's co-chairs, Sandy Leong, a jewelry designer married to MQS Management founder Bob Gelfond.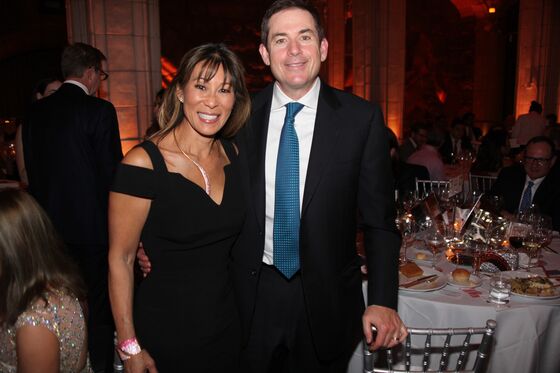 Art Steinmetz, chief executive officer of Oppenheimer Funds, put a finer point on it as he announced a $1 million donation from his firm.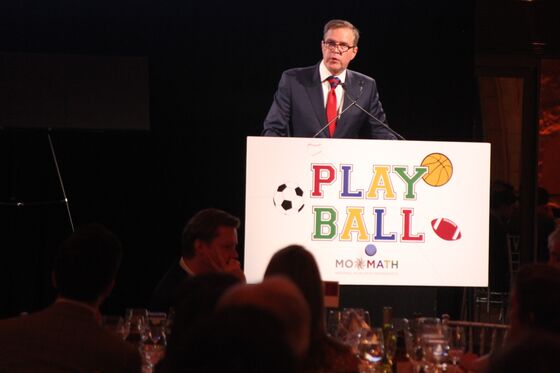 "These days, we are all too quick to let our emotions guide us to a position on issues," he said. "If Americans were more comfortable with numbers, we could make more decisions based on facts, not emotions."
It was hard not to get emotional, though, as Pete Muller, founder of PDT Partners, sang a original song about the evening's keynote speaker, John Urschel, set to the tune of the Band's "The Weight." Urschel was an offensive lineman for the Baltimore Ravens before quitting last year at age 26 to pursue a doctorate in mathematics at MIT.
Among the musicians backing Muller was saxophonist Marcus Miller, 32, who worked for five months at a hedge fund after graduating from Harvard. "I didn't like that," Miller said. He went on to found Math Plus Music, an event series that explores technical and creative connections between those subjects.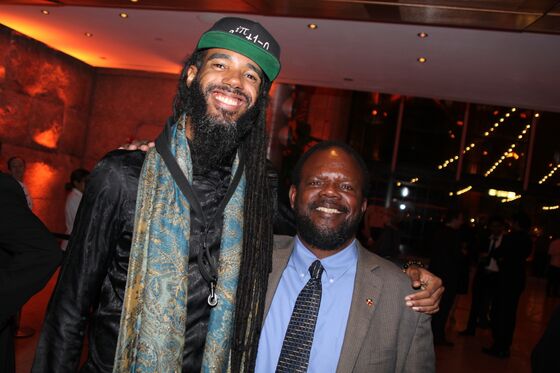 Then it was back to counting, and every gala's favorite competitive sport -- which side of the room could give more money. In honor of Urschel, the contest had a football theme.
John Overdeck, co-founder of Two Sigma and the museum's acting chair, was on the side dubbed the Composite Cowboys. Simons was on the Prime Patriots. Each time a donation came in by text, a football moved down a screen to make a field goal -- the bigger the donation, the bigger the football.
At first, the Patriots led by $5,000. Then the Cowboys came in with a $20,000 donation, followed by a $100,000 football from the Patriots. As the program moved on, the Cowboys were up, with donations from both teams totaling more than $1 million.
That's what happens when the guests in the room include Mike and Jackie Bezos, Saba Capital's Boaz Weinstein and Neil Chriss, founder of Hutchin Hill Capital.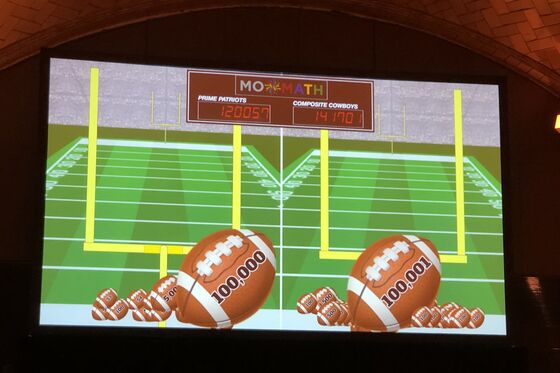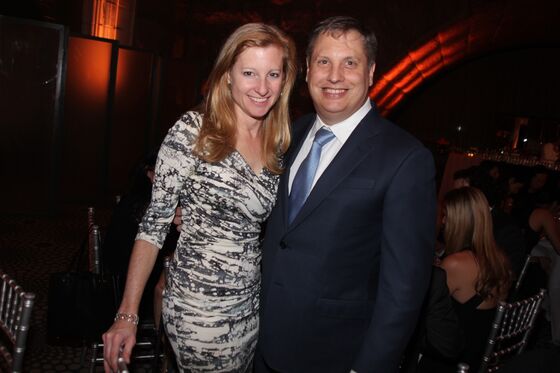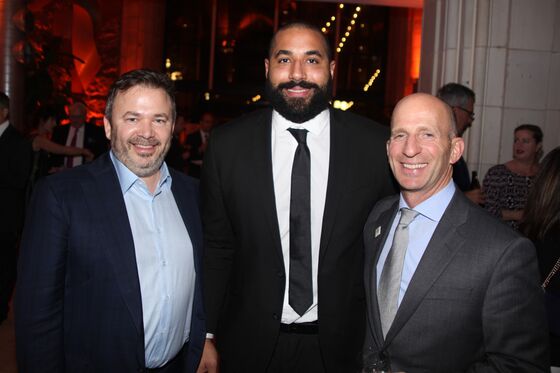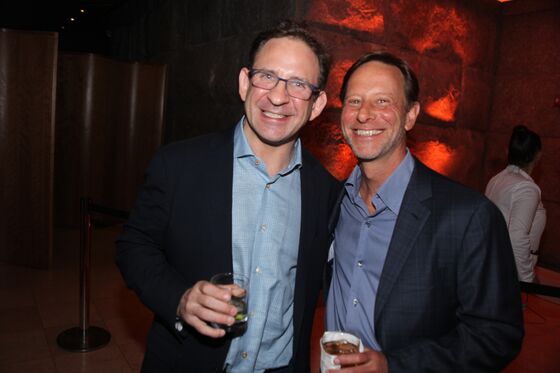 Urschel, sitting for dinner next to his mom, said he'd consider a career in finance, but added he hasn't been "recruited extremely hard."
"It would have to be the right fit," he said. "It would have to be a place where I feel like I'm working on fresh and new and interesting problems that matter. I don't ever want to feel like I'm in an office doing the same thing day after day, just coding something for someone."
As for the evening's theme, he made sense of it all: "Math and football don't have a lot in common," Urschel said. "But math and sports, they share something. They're both a game, and I love games."