Qualcomm and Apple Agree to Drop All Litigation Worldwide
(Bloomberg) -- Qualcomm Inc. and Apple Inc. agreed to drop all litigation between the two companies worldwide.
The settlement includes an undisclosed payment from Apple to Qualcomm, the companies said in a statement Tuesday. The companies also reached a six-year license agreement, effective April 1, including a two-year option to extend, and a multiyear agreement to supply chips.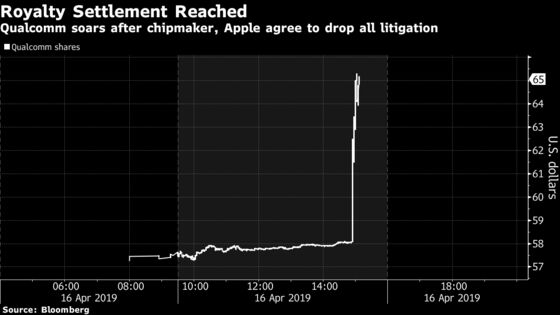 Qualcomm surged as much as 18 percent on the news, the biggest intraday advance since November 2017, while Apple rose less than 1 percent.