Putin's Government Shakeup May Signal Increased Spending
President Vladimir Putin is planning to appoint long-serving Kremlin advisor Andrey Belousov as a first deputy prime minister in his new government, in a move that could signal increased government spending.
Acting Economy Minister Maxim Oreshkin will likely move to the Kremlin to take up Belousov's old job, according to two people familiar with the matter.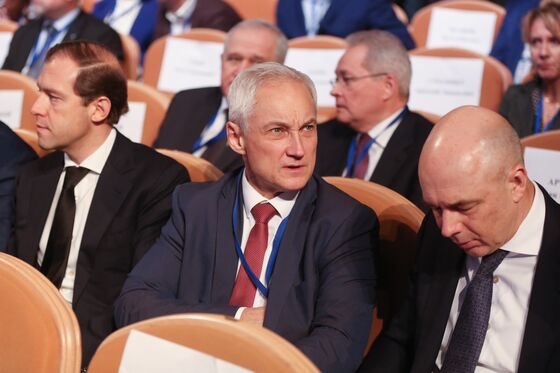 Belousov has served in the Kremlin since 2013 but may move to join new Prime Minister Mikhail Mishustin, who told lawmakers Thursday that he wants to focus on Putin's $400 billion National Projects infrastructure spending program. Belousov was one of the architects of the program.
Acting Finance Minister Anton Siluanov is currently a first deputy prime minister. The government has had more than one first deputy prime minister in the past.
Russian business daily Vedomosti reported Belousov's possible appointment late on Thursday. Neither Oreshkin nor Belousov responded to requests for comment. The Kremlin's press service declined to comment.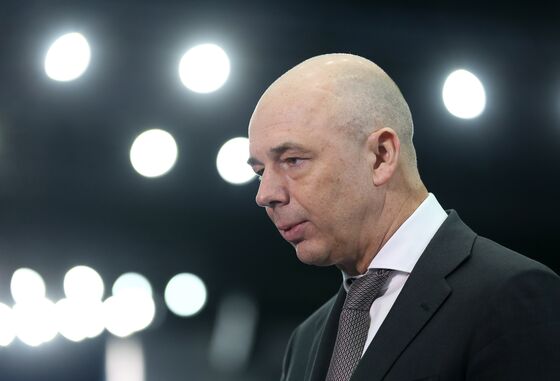 Belousov is seen as an advocate of greater state spending and intervention in the economy, having called for big tax increases on business to fund government-directed investment. Mishustin told parliament he wanted to rebuild trust with business.
Siluanov has presided over a period of fiscal tightening that has helped reduce the exposure of Russia's commodity-dependent economy to swings in global oil prices and U.S. sanctions. It has also kept Russia's bond market attractive to foreign investors, spurring inflows of about $16 billion last year.
A weakening of Siluanov's position in the new cabinet would be seen as a "negative signal" for debt investors, Emerginomics economist Tatiana Orlova wrote in a note Thursday. Siluanov declined to comment later in the day on whether the cabinet will significantly change, but said there are no plans to alter a fiscal rule that has increased reserves.
The National Projects are designed to boost Russia's sluggish growth and improve living standards. Spending through 2024 was meant to get underway last year, but got caught up in bureaucracy, and it's still not clear where a big chunk of the funding will come from.
In 2018, Belousov proposed raising about 500 billion rubles ($8.1 billion) a year for the projects through taxes on metals, mining and chemical companies. The plan was scrapped after the Finance Ministry ruled it would hurt Russia's investment climate.
"He is a specialist on federal programs and his appointment will be important for following through with national projects," said Natalia Orlova, chief economist at Alfa Bank in Moscow. "But markets were scared by his initiative to force metal companies to invest and investors may view the appointment with caution."
He spoke out against a proposed rate hike from the central bank in 2018, saying it would be "highly undesirable" to increase borrowing costs at a time when the government was focused on growing the economy. Bank of Russia Governor Elvira Nabiullina raised rates twice before the end of the year regardless.