Subprime Lender Provident Spurns Bid From Ex-CEO's Firm NSF
(Bloomberg) -- Provident Financial Plc rejected an unsolicited proposal to combine with a U.K. subprime lender about six times smaller and said it's looking for alternatives to fend off Non-Standard Finance Plc.
The companies, which both count U.K. fund manager Neil Woodford as an investor, had not discussed this offer prior to it being announced last week, Provident said in a statement Monday. NSF last week offered to buy its larger but struggling competitor in an all-stock combination that valued Provident at about 1.3 billion pounds ($1.7 billion).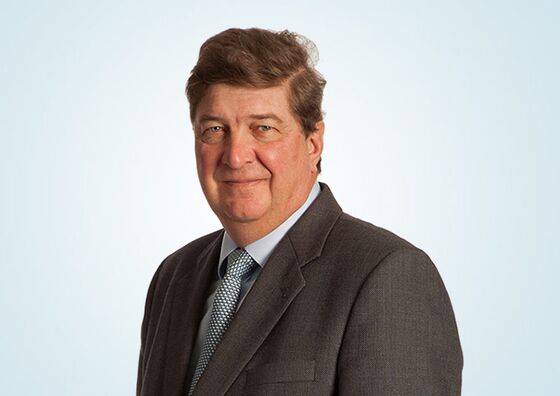 "I don't really regard them as my competitor. They are very small," Malcolm Le May, chief executive officer of Provident Financial, said in a phone interview.
Le May said he is "extremely open minded to all options to increase the attractiveness of the business for our shareholders." The CEO plans to talk with all investors and tell them he "will do his best" to improve the business.
Provident Financial shares fell 3 percent in early trading but rebounded to reach 602 pence at 1 p.m. London time, above the implied value of 511 pence in NSF's proposal. NSF, which was founded by former Provident CEO John van Kuffeler, fell 4.9 percent to 63.8 pence.
A onetime darling of the FTSE 100, Provident has struggled to recover from a botched attempt to modernize. U.K. regulatory probes into its lending practices and an increase in customers struggling to repay have weighed on the company. In the two years to December 2018, its shares dropped by nearly 80 percent. NSF has a market value of around 208 million pounds, while Provident is currently worth about 1.4 billion pounds.
The Bradford, England-based firm is committed "to maximizing value for all Provident Financial shareholders and will explore all appropriate alternatives to achieve that objective," it said without elaborating. NSF said on Friday that about 50 percent of investors, including Woodford, are supportive of its bid.
NSF didn't discuss its plans with Le May beforehand, he said, merely leaving a voice message shortly before the news was made public. He described the tactic as "very unusual behavior in financial services."
Provident said Monday it will delay the publication of its full year earnings by about two weeks to March 13 -- a decision that was criticized by its rival. It's a "highly unusual move which delays the opportunity for shareholders to judge Provident's recent performance," NSF's van Kuffeler said in an emailed response to Provident's statement.
Woodford Investment Management confirmed Monday that it has a 25.7 percent holding in Non-Standard Finance. Previous public filings show Woodford also holds 14.8 percent of Provident's share capital.