Protests Force Outage at One of Germany's Biggest Coal Plants
(Bloomberg) -- Anti-coal protesters in east Germany's Lausitz region have forced power plant operator LEAG to reduce its 3,000-megawatt facility in Jaenschwalde to minimum output.
The plant will continue to provide heating to two local towns, the company said Saturday in a statement on its website, but additional production has been halted. About 200 protesters tried to force their way into the Jaenschwalde power plant while others have penetrated lignite mines in Jaenschwalde und Welzow-Sued, the company added.
"The aim is to ensure that at least the heat supply to Cottbus and Peitz can be maintained for as long as possible," LEAG said, without indicating when it expects to increase output at the plant.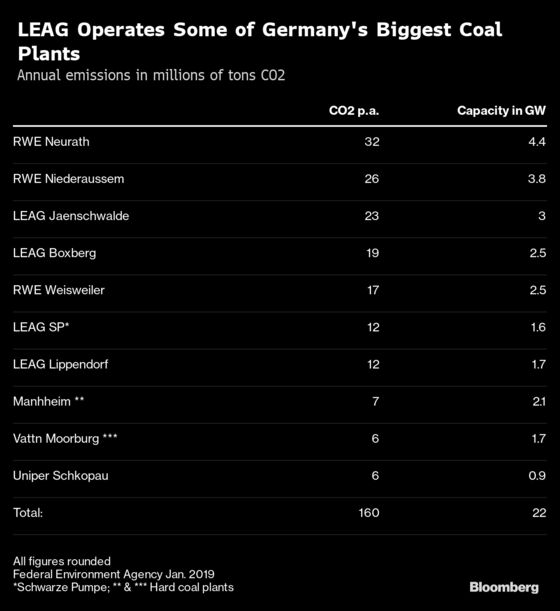 The protests in the Lausitz region come as German Chancellor Angela Merkel's government meets to hammer out a deal that would enable the country to quit coal-fired power generation by 2038. Germany's exit plan from the dirtiest fossil fuel has earmarked 40 billion euros ($44 billion) for new infrastructure in the Lausitz and other regions.