Protector of Austrian Industry Jewels Turns Into Raid Target
(Bloomberg) -- A trust that sees its job as protecting Austrian industry from foreign raiders, says it's become the target of a raider itself -- and one from home.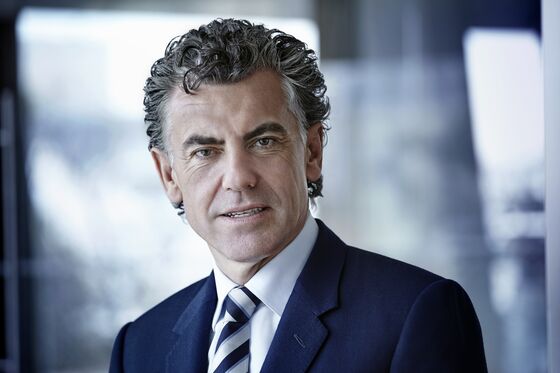 B&C Privatstiftung, the owner of more than 2.1 billion euros ($2.4 billion) of Austrian industry stakes, is in the sights of Austrian investor Michael Tojner, whose hostile takeover attempt is backed by B&C founder UniCredit SpA, the foundation said over the weekend. Tojner's effort is well-connected and advanced, according to weekly magazine Trend.
"We will do all we can to keep our companies from being hollowed out and keep substantial funds from being pulled out of the B&C Group," Chairman Wolfgang Hofer said in a statement. "We never pursued quick and short-term profits. We stand by our mandate and our companies."
Tojner has teamed up with prominent Austrian businessmen who are also close to Chancellor Sebastian Kurz, whose government is also re-jigging the state's company stakes, Trend said in a report on Monday. They include Andritz CEO and shareholder Wolfgang Leitner, investor and Kurz donor Stefan Pierer, and Christoph Dichand, a co-owner of Austria's biggest daily newspaper, Kronen-Zeitung.
UniCredit, its Austrian unit UniCredit Bank Austria AG, and a spokeswoman for Tojner declined to comment. Daily newspaper Der Standard over the weekend quoted Tojner as saying: "We're looking at thousands of things. Maybe we also looked at B&C." A spokesman for Leitner confirmed he's involved, adding the project is still in an early stage.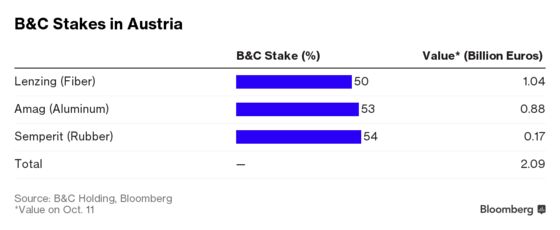 Any takeover of B&C is complicated by a structure set up by Austria's biggest lender around the turn of the century to prevent its industrial assets from being sold indiscriminately after a takeover by Germany's HypoVereinsbank. Bank Austria created B&C Privatstiftung as a trust and endowed its industry stakes to it, thus ceding ownership but remaining the beneficiary with the right to dividends.
After UniCredit took over HVB and Bank Austria in 2005, it tried to sell those non-bank assets, but the effort stalled because of the structure. The Italian bank eventually sold the rights to the dividends to B&C Privatstiftung in 2008.
B&C says it paid 1.2 billion euros ($1.4 billion) to UniCredit and that the lender gave up all rights to the trust. However, its deed still lists HVB's shareholder -- that is, UniCredit -- as its sole beneficiary, according to Austria's company register. That provides Tojner with an avenue to pursue, according to Trend.
Tojner, a real estate investor and owner of Montana Tech Components AG and Global Equity Partners, has already signed a preliminary agreement with UniCredit that would make him and his group the ultimate beneficiary of the trust, according to the magazine.
Newspaper Der Standard over the weekend reported Tojner offered UniCredit 100 million euros for the rights to the trust, another 150 million euros to replace the trust's board, and a deal to share dividends. B&C's main holdings are majority stakes in listed fibre maker Lenzing AG, aluminum maker Amag Austria Metall AG and rubber products maker Semperit AG.
"What this comes down to is to sell those rights a second time," B&C said in the statement.