Progressives Fret Over Biden's Wooing of GOP Over Infrastructure
(Bloomberg) -- Some Democratic lawmakers are growing impatient with President Joe Biden's attempts to strike a deal with Republicans on infrastructure and the party's progressives are increasingly wary that he'll give away too much.
Biden talked again on Friday with the main GOP negotiator, Senator Shelley Moore Capito of West Virginia. A statement from Capito's office didn't indicate any progress but said the two would "connect again" on Monday.
Biden has floated potential compromises in the negotiations, which is stirring unease on the Democratic left. That's adding to tension within a party, which holds the slimmest control of the House and Senate and is divided between factions that want a bipartisan deal and those who willing to push through the biggest possible package even if means getting no GOP support.
"The bottom line is that progressives believe that the pursuit of Republican votes cannot come at the expense of limiting the scope of popular, necessary, and urgent investments," said Chris Evans, spokesperson for Representative Pramila Jayapal, head of the Congressional Progressive Caucus.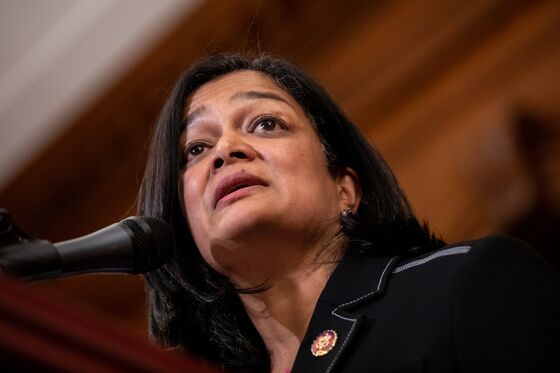 Highlighting the dissatisfaction on the left, about 60 members of the Sunrise Movement, a progressive group focused on climate change, staged a protest outside the White House Friday calling on Biden to abandon talks with Republicans and deliver an even bigger infrastructure plan. They said Biden's original multi-trillion dollar plan was too small to begin with and lacked significant action on climate issues.
"We're pretty mad at Biden in general right now," said Sunrise Movement spokesperson Ellen Sciales. "He is not coming through for us, not delivering for us."
Even some of the president's allies question whether Republicans are truly interested in a deal and warning that the clock is ticking for getting legislation through Congress.
"I believe very strongly that we ought to keep the lines of communication open," Representative Jim Clyburn, the No. 3 House Democrat, said on Bloomberg Television Thursday. "But I don't think we should run the risk of not getting something done because the other side is not cooperating."
Democrats and Republicans disagree on what an infrastructure package should include. Biden's proposal includes investments in clean energy, care for the elderly, housing and schools, among other measures, with tax increases on the wealthy and corporations paying for them. The GOP wants to focus on physical infrastructure -- roads, bridges, water systems and broadband -- and opposes Biden's tax proposals.
Biden has pitched to Republicans the idea of a 15% minimum tax on U.S. corporations, along with strengthened IRS enforcement efforts, as a way to fund a bipartisan infrastructure package. That sets aside, for now, his proposal to raise the top corporate income rate to 28% from 21% -- a non-starter for Republicans. The president also has indicated he would trim his topline number for spending, though the sides differ on new spending versus money already in the pipeline.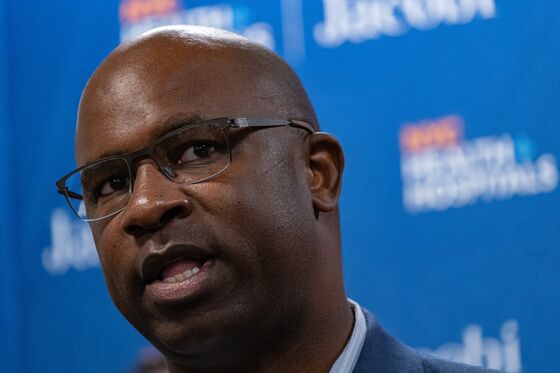 New York Representative Jamaal Bowman, a Democrat elected on a progressive platform in 2020, indicated frustration with the attempts to find a compromise.
"We can't compromise against the best interest of working-class people," he said in a statement. "No Republican vote in favor of an infrastructure package should supersede our mission: to build an America that works for the people, not for massive corporations."
Representative Mondaire Jones, another progressive from New York, said in a statement that "Democrats have the power to pass a bold infrastructure bill that meets the moment using the reconciliation process, and we have an obligation to the American people to do so."
Even if Republicans ultimately balk at a deal, sustaining the talks for now may prod Senator Joe Manchin of West Virginia and other moderate Democrats to turn to a streamlined process known as budget reconciliation for major parts of Biden's plan. That would bypass Senate Republicans and require only a simple majority for passage. Still, that would require support from all 50 Democrats in the evenly divided chamber. Democrats have only a nine-vote majority in the House.
Even then, parts of surface transportation infrastructure legislation -- including a bailout of the Highway Trust Fund -- likely could not be included in a reconciliation vote under the present rules.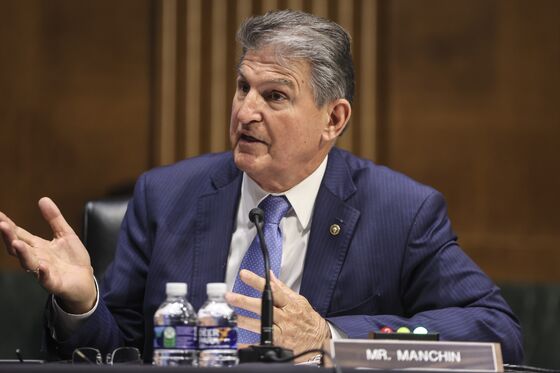 The Sunrise Movement backed Senator Bernie Sanders, a Vermont independent, in the Democratic presidential primaries, but Prakash said the organization supported Biden in the general election after he sought their input. Among their demands are a White House commitment to pass "the boldest jobs and climate package" and for young progressives to be brought into the discussion on infrastructure.
"He's spent more of his time meeting with a Republican Party who to this day contests he is the democratically elected president," Sunrise Executive Director Varshini Prakash said in a statement on Friday. "It's time to meet with us, the young organizers that elected him, instead."