Private Credit's Dry Powder Waits for Downturn Opportunity: William Brady Q&A
(Bloomberg) -- William Brady, head of the alternative lender and private credit group and member of the special situations group at law firm Paul Hastings, says the next recession will offer a softer landing for most borrowers compared with a decade ago and sees opportunities for private lenders in rescue financing deals.
Brady, who has worked on more than 150 financing transactions ranging from $25 million to $4.5 billion over the past five years, spoke to Katherine Doherty on April 9. Comments have been edited and condensed.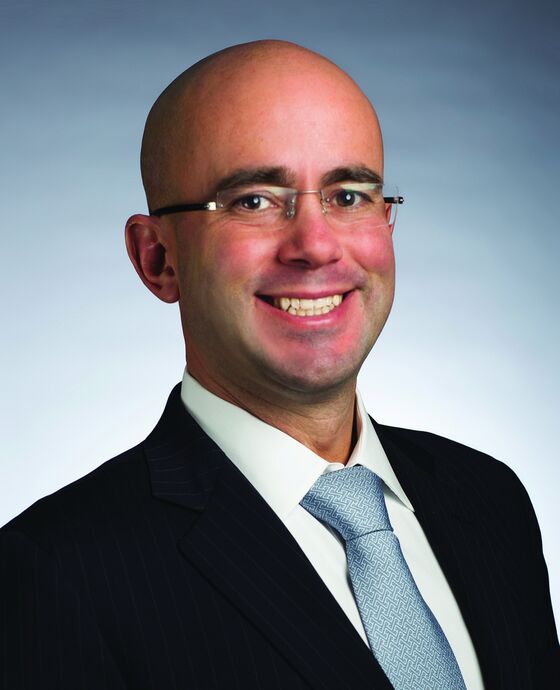 Where does your work fit into the debt market?
My focus is on the non-bank, private credit part of the world. I represent clients on healthy financings, financing of an LBO, or a dividend refinancing. Really wherever non-bank lenders are deploying their cash, I try to help them.
There are a lot of creative non-bank lenders out there in a hyper-competitive market. They're leaving no stone unturned, looking at sponsor deals and non-sponsor deals. Some of them have the appetite to look at distressed or rescue financing. That's the bridge that connects the front-end work that I do with the restructuring and special situations work. It's a whole life cycle practice.
Read More: Credit: Grasping for Yield; Loan Deal Amazes Wall Street
How has non-bank lending evolved over time?
The real momentum came right after the recession when the banks pulled back and fundraising began to pour in. Private debt funds were looking for places to deploy their cash, so you ended up seeing more deals include either a bank and a non-bank, or just a non-bank. Today, just a decade later, the check sizes that these non-bank lenders have been able to write has gone up dramatically. Before the recession I would have told you I'm a middle-market lawyer. Today it's a split between middle market and large cap with billion dollar deals.
How will this affect the next downturn?
There are many distinctions between today and 2009. When the next recession comes it will be a softer landing for many of the borrowers than it was 10 years ago. There's so much dry powder in the private debt space so there is going to be opportunity for lenders to come in and do pretty well.
The rescue lender will probably fare well in the recession. They can take out existing debt at a steep discount or take a large piece of equity in a company as an added incentive. The others who will fare well are the borrowers and the employees. Some of these companies that would have gone out of business ten years ago should have a better chance of keeping the lights on because of the rescue financing that's available.
How have client demands evolved?
We are constantly trying to come up with new structures to make our clients more competitive and more attractive to the prospective borrower. We see certain companies that aren't interested in taking on additional debt. So we've done deals where you decrease the debt but include a larger amount of preferred equity. It looks and is documented more like debt, but is somewhere in-between.
We've also done deals where you're able to invest cash into the holding company to get certain protections through documents that govern the behavior at the operating entity. We've also seen joint ventures where two asset managers get together and pitch to a private equity sponsor as one lender. They are willing to write a single check and provide the loan. Then they work out the deal among the lender group behind the scenes. It gives the sponsor reassurance that there is less execution risk.
How has non-bank lending changed in restructurings?
Over the past 20 years, if restructuring deals are up, front-end deals are down. It's usually one or the other. This is the first time it's 50/50. That's a result of a number of things. You've got highly levered companies and a very thin margin for error. It doesn't take a lot to trip a covenant when you're highly levered. We're seeing winners and losers: the borrowers who can perform are surviving, and the ones who aren't are turning over the keys to lenders. That's the new normal until there's another recession.