Pedro Queiroz Pereira, Portuguese Industrialist, Dies at 69
(Bloomberg) -- Portuguese billionaire Pedro Queiroz Pereira, whose holding company Semapa controls paper and pulp producer The Navigator Company and cement maker Secil, died on Saturday aged 69, an official spokesman said.
Queiroz Pereira, a former race car driver whose friends referred to him as Pequepe, turned The Navigator Company into Europe's top producer of uncoated woodfree paper after his family took control of the company in 2004. He was the fifth-richest person in Portugal with a net worth of about 1.1 billion euros ($1.3 billion), according to Forbes Portugal.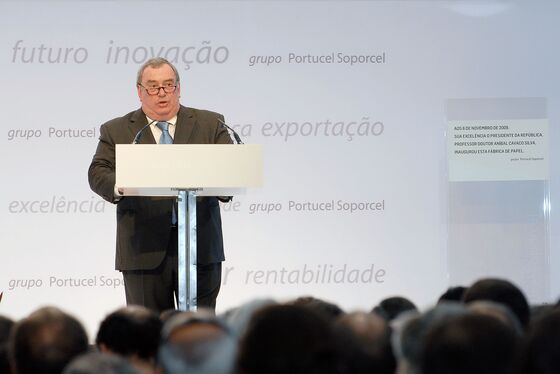 Portugal's President Marcelo Rebelo de Sousa said he was "sorry for the premature loss of this great Portuguese industrialist," according to a statement on the Portuguese presidency's website.
Queiroz Pereira hardly gave interviews but was known to openly criticize those who interfered with his business activities. He told his inner circle that with the money he earned he could buy a palace in France, Jornal de Negocios reported on May 30. But he doesn't like palaces in the south of France and prefers to invest and inaugurate factories instead, the Portuguese daily said.
Queiroz Pereira, whose family also owns the Four Seasons Hotel Ritz in Lisbon, is the third major Portuguese industrialist to die over the past year. Belmiro de Azevedo, the former chairman of Sonae SGPS SA, which controls Portugal's biggest supermarket chain, and Americo Amorim, whose family controls cork producer Corticeira Amorim SGPS SA, both died last year.
Queiroz Pereira was chairman of Semapa and of The Navigator Company. Both of these publicly traded companies have separate chief executive officers. His family holds 71 percent of Semapa. He is survived by his daughters Filipa, Mafalda and Lua.