Portuguese Government Approves Budget Proposal for 2019
(Bloomberg) -- Portugal's government approved the budget proposal for 2019, when the minority Socialist administration's four-year term in office is scheduled to end.
No details on the budget plan were provided in the statement posted on the government's website on Saturday night following a cabinet meeting. The government has said it will hand in the budget to parliament on Monday.
Prime Minister Antonio Costa's minority government has been supported in parliament by the Left Bloc, Communists and Greens, which hadn't followed the moderate Socialists in backing European budget rules in the past. Finance Minister Mario Centeno, who also heads the Eurogroup, has reversed state salary cuts faster than the previous administration proposed, while raising indirect taxes.
With the 2019 budget, the renewable energy industry will start paying the "extraordinary contribution" that other energy companies are already charged, Jornal de Negocios reported, citing comments made by Left Bloc lawmaker Mariana Mortagua after her party held talks with the government.
See also: Portugal Plans Real Estate Investment Trusts to Fuel Rentals
Tourism has boosted the Portuguese economy, which last year posted the fastest growth since 2000, helping the government lower the jobless rate and manage the budget deficit. While the shortfall has narrowed and borrowing costs have plunged since the euro crisis, Portugal's debt burden remains the third-highest in the euro area behind Greece and Italy.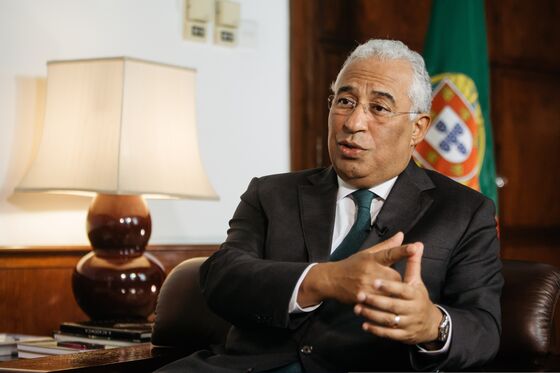 In the stability program presented in April, the government said the budget deficit would narrow to 0.7 percent of gross domestic product in 2018 and 0.2 percent in 2019. It also forecast the economy would grow 2.3 percent in each of the three years through 2020, after an expansion of 2.8 percent in 2017. The debt ratio is seen falling to 121.2 percent of GDP in 2018, according to a projection from the Finance Ministry released in September.
"There is no margin for complacency, or for apparently easy, populist solutions," Centeno wrote in an article published in Dinheiro Vivo on Sunday. He reaffirmed that the government targets a budget deficit of 0.2 percent in 2019.
On Friday, Portugal's credit rating was restored to investment grade by Moody's Investors Service, which cited a decline in the nation's debt burden and an increased resilience of the economy. Moody's had rated Portugal junk since July 2011, when the country was going through a bailout program provided by the European Union and the International Monetary Fund. Portugal was already rated investment grade at Fitch Ratings and S&P Global Ratings.