Port Authority Pitches Residential Tower at World Trade Site
(Bloomberg) -- The Port Authority of New York & New Jersey voted to enter into exclusive negotiations with Brookfield and Silverstein Properties to develop a 920-foot residential tower at the World Trade Center site.
The fifth tower at the site of the Sept. 11 terrorist attacks would have 1,325 apartments, including 330 units set aside for households with average incomes of less than 50% of area median income, or $51,200, according to Port Authority officials.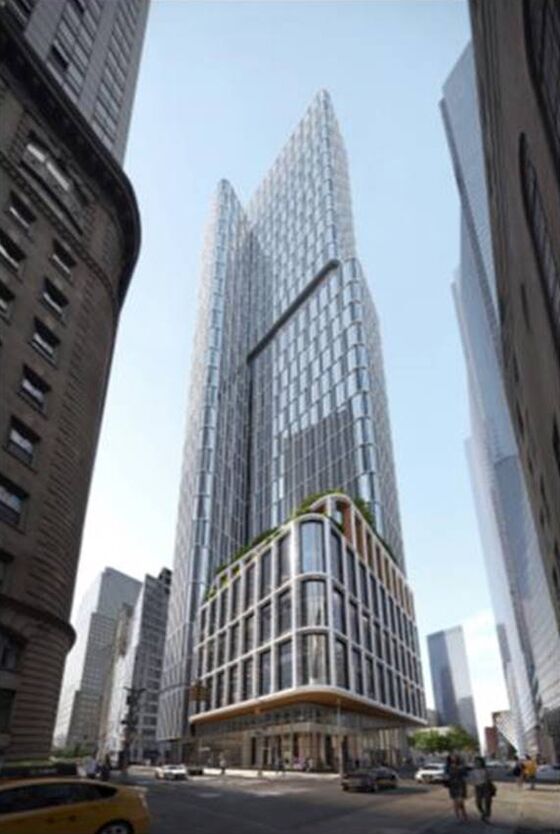 "The private sector is looking past the immediate the impact of Covid on to recovery," said Rick Cotton, executive director of the Port Authority.
The Tower 5 site was formerly the location of the Deutsche Bank building that was extensively damaged on Sept. 11. The approximately 33,000 square foot lot is located directly south of Liberty Park.
The new building will have the most affordable units in Lower Manhattan, officials said. Construction is expected to begin in 2023.
Manhattan's downtown has struggled in the pandemic, which emptied out office buildings and kept tourists at home. Office rents have dropped in the city as companies reevaluate much space they need. Apartment rents have dropped in Manhattan in recent months, with residents fleeing for the suburbs or moving back in with relatives.
Conde Nast, the anchor tenant at One World Trade Center, is trying to exit or renegotiate its lease. Larry Silverstein, the developer who rebuilt much of Lower Manhattan after the terrorist attacks, has yet to complete his final skyscraper at 2 World Trade Center.
"This announcement is a giant vote of confidence for Lower Manhattan," Silverstein said in a news release.