White House Bid to Placate Senate Over Saudi Behavior Backfires
(Bloomberg) -- Senior senators from both parties rebuffed the Trump administration's attempt to placate lawmakers demanding action against Saudi Arabia and threatened to punish the kingdom through restrictions on U.S. support for its war in Yemen.
The administration sent Defense Secretary Jim Mattis and Secretary of State Michael Pompeo to the Capitol on Wednesday, but the move backfired after senators emerged from a closed-door briefing even angrier than before, in part because CIA Director Gina Haspel didn't participate.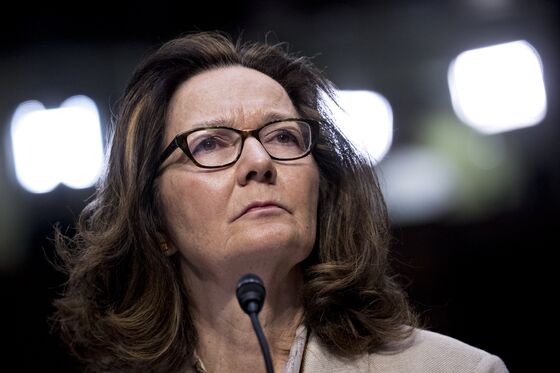 Later in the day, the Senate voted 63-37 for a procedural step opening the way to a freewheeling debate over Saudi Arabia's role in the killing of dissident columnist Jamal Khashoggi at the Saudi consulate in Istanbul and the war in Yemen. The debate, which may take place next week, would center on a measure to restrict U.S. support for the Saudi military campaign against Houthi rebels in Yemen, where a humanitarian disaster is unfolding.
"There will be another opportunity next week to decide whether we proceed to it," Senate Foreign Relations Chairman Bob Corker, a Tennessee Republican, said on the floor. He said he hopes the administration "will figure out a way to bring American interests and American values into balance and they can cause a Saudi Arabian government to take appropriate ownership over what has happened in the killing of this journalist."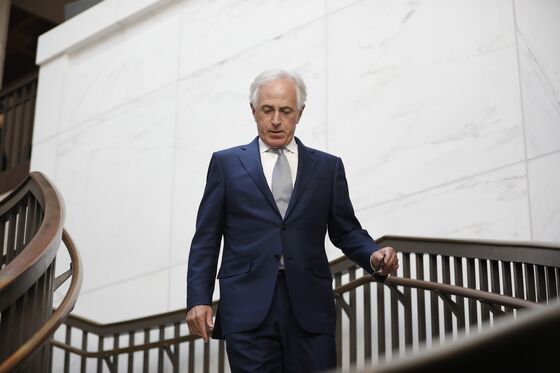 Trump has been eager to prevent Khashoggi's killing from derailing U.S. ties with Saudi Arabia, which the administration has built much of its Mideast strategy around. But senators have demanded the White House be more forthcoming about intelligence gathered on the Khashoggi killing and have signaled they may back broader sanctions against the kingdom.
Republican Senator Lindsey Graham, a frequent ally of Trump, vowed that he won't vote to wrap up key legislative business this year -- including a spending bill needed to avert a partial government shutdown -- until he receives a briefing from Haspel on Saudi Crown Prince Mohammed bin Salman's possible role in Khashoggi's killing.
"Any key vote, anything that you need me for to get out of town, I ain't doing it until we hear from the CIA," Graham of South Carolina told reporters. The CIA reportedly has said it had "high confidence" the crown prince ordered the murder.
Pompeo wouldn't answer reporters' questions about why Haspel didn't take part in the morning briefing. Some senators said the White House blocked her participation.
"Nobody was happy that she wasn't there," Republican Senator Jeff Flake of Arizona told reporters. Senator Bob Menendez of New Jersey, the top Democrat on the Foreign Relations Committee, said it was a "coverup" not to have the CIA director take part.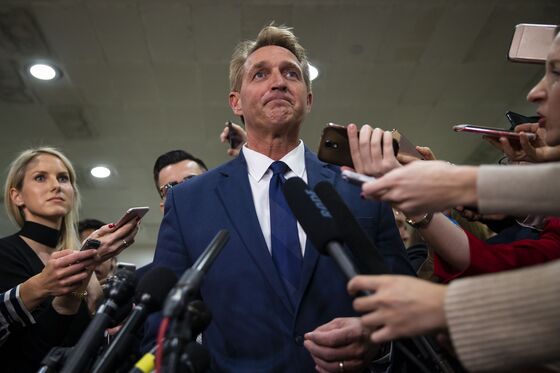 One Republican emerged from the briefing calling for new sanctions on Saudi Arabia over Khashoggi's murder.
"This is the kind of behavior we expect from Russia and North Korea," Oklahoma Senator Jim Lankford said. "So we do need to confront them."
The frustration seemed to give the Yemen war resolution, introduced by independent Senator Bernie Sanders of Vermont, more momentum.
Corker said senators would have a chance to vote to proceed to the resolution next week as well as vote on amendments. Such resolutions only need a simple majority to advance. Lankford said he opposes the Yemen resolution but would back separate sanctions legislation.
There's no indication that the Republican-controlled House has plans to take up a Saudi resolution, however, and the White House has indicated Trump would veto the version offered by Sanders.
Ahead of Wednesday's briefing, Mattis and Pompeo argued that Saudi Arabia is far too important a partner -- in the fight against Islamic State, pushing back on Iran and upholding democracy in Iraq -- to give up on.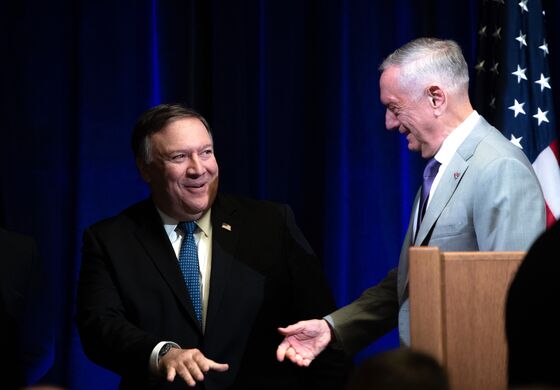 "I must note we are seldom free to work with unblemished partners," Mattis told lawmakers, according to prepared remarks released as the briefing was underway. "Long-standing relationships guide but do not blind us. Saudi Arabia, due to geography and the Iranian threat, is fundamental to maintaining regional and Israeli security, and to our interest in Mid-East stability."
Pompeo struck a far more combative tone in an opinion piece published Wednesday morning in the Wall Street Journal. The former CIA director and four-term congressman from Kansas derided "the Capitol Hill caterwauling and media pile-on" over Khashoggi's killing, arguing that "degrading U.S.-Saudi ties would be a grave mistake for the national security of the U.S. and its allies."
The statements signaled that the Trump administration's support for Saudi Arabia implies support for Prince Mohammed.
Trump has been dismissive of his intelligence community's assessment that Prince Mohammed is responsible for the killing. He's said repeatedly that Saudi Arabia's spending billions of dollars on U.S. weapons and its role as an ally and major oil producer are too crucial to let go.
Congressional leaders have been far more critical of Saudi Arabia than the Trump administration, threatening a new round of sanctions against the leadership and warning they may try to block weapons sales to the country. They have also sought to shine a spotlight on the humanitarian crisis in Yemen.
In his prepared remarks, Mattis argued that pulling back what he called "limited" U.S. military support and weapons sales would be the wrong move ahead of "promising initial negotiations" spearheaded by United Nations special envoy Martin Griffiths.
"It took us too long to get here, but at this key juncture, a change in our approach would work against Martin's efforts by breathing new life into the Houthis' combat operations, just when they are reluctantly engaging with the UN interlocutor," Mattis was to say.