Philips Ramping Up Ventilator Output for U.S., Global Demand
(Bloomberg) -- Royal Philips NV said it's investing more than 100 million euros ($108 million) on increasing production of ventilators and other hospital equipment needed to combat the coronavirus.
Sales at its sleep and respiratory care unit reported double-digit growth in the first quarter, the bright spot in otherwise deteriorating market. Philips said its margin at the business also widened.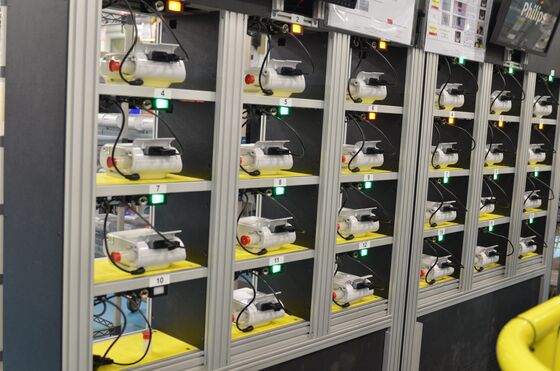 Philips plans a fourfold increase in production of ventilators, with the aim of supplying 43,000 units to the U.S. this year, all the while satisfying demand elsewhere.
Faced with unprecedented demand, the Dutch company introduced a new stripped back ventilator, the E30, for use in emergencies. Production is expected to run at 15,000 a week this month.
The Amsterdam-based company is caught in the middle of the coronavirus storm, with ventilator demand surging on the one hand, but hospitals holding off spending on other non-virus related equipment on the other.
Philips placed 1 billion euros in notes to bolster liquidity, and switched to paying the dividend in shares rather than cash.
For Philips' first-quarter statement click here.