Philippines Building Boom Derails as Lawmakers Fight Over Budget
(Bloomberg) -- A railway from traffic-clogged Manila to the north of the Philippines and an airport in the southern island of Mindanao: those are just two of the infrastructure projects that are facing delays in the Southeast Asian nation as lawmakers deadlock over the government's budget.
Major projects are at risk of being postponed for up to five months, Budget Secretary Benjamin Diokno said in an interview, including the 11.5 billion-peso ($221 million) railway and an airport upgrade for the Siargao tourist spot in Mindanao. That's threatening the government's growth target of 7 percent to 8 percent this year, he said.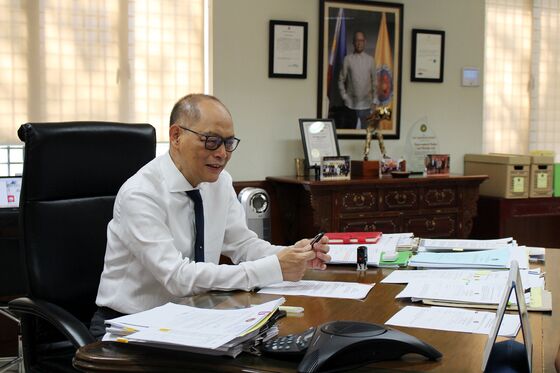 "We cannot come up with new projects without budget approval from Congress," Diokno said on Tuesday in Manila. "We are at a disadvantage if we don't pass the spending plan soon."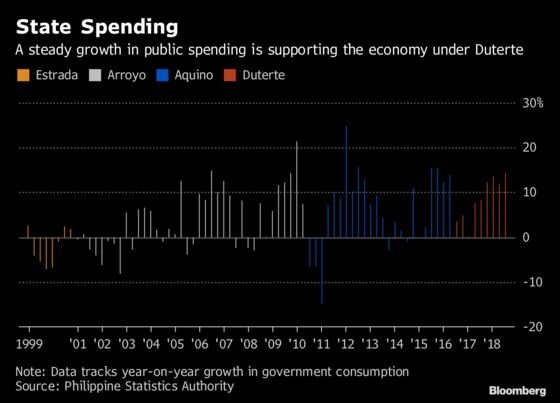 Lawmakers failed to approve the 2019 spending plan last year -- the first time they've missed their deadline in almost a decade -- as they squabble over the share of funding that will flow to provinces they represent.
The impasse is being compounded by a ban on infrastructure projects in the months leading up to the mid-term elections in May, when construction usually kicks into high gear to take advantage of drier weather during the summer season.
Infrastructure has been a pillar of the economy with the government pledging spending on $170 billion of projects. Failure to pass the budget for this year will cut the growth rate for gross domestic product by as much as 2.3 percentage points, Diokno said.
House Majority Leader Rolando Andaya, a major critic of the 2019 spending plan, has said lawmakers have the sole authority to approve the budget. He is questioning some of the funding increases for infrastructure projects.
"Stop dictating to Congress when to hold or pass the budget." he said in a statement on Tuesday, referring to Diokno. "We have the constitutional prerogative as to when we will pass the budget."
The government is currently re-using its 2018 budget plan, excluding capital outlays, for spending this year, as mandated by law. A scheduled increase in the salaries of government workers is also on hold.
The budget delay will be the main speed bump for the Philippines in the first half of the year, according to Nicholas Mapa, senior economist for ING Groep NV in Manila.
It could "stall the momentum of the economy," Mapa said. "Consumption and investment have taken a hit from higher inflation and interest rates. More and more, we're relying on government spending to carry more of that load."