Billionaire Razon Buys 25% Stake in Ayala's Manila Water
(Bloomberg) -- Follow Bloomberg on LINE messenger for all the business news and analysis you need.
Philippine billionaire Enrique Razon will acquire a 25% stake in Ayala Corp.-led Manila Water Co. Inc. ahead of the water company's contract negotiations with the government.
Razon's Prime Metroline Holdings Inc. will pay 10.7 billion pesos ($210 million) for 820 million shares at 13 pesos each, Manila Water said in a stock exchange disclosure on Monday.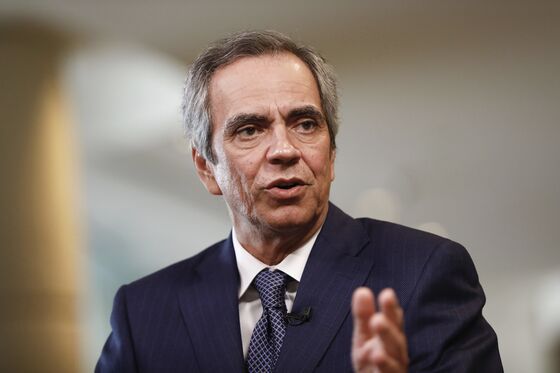 The entry of a new investor comes on the heels of President Rodrigo Duterte's attacks against the Philippine capital's two water concessionaires for alleged onerous terms, which have caused share prices to plunge and prompted a renegotiation of the contracts.
Manila Water shares closed 4.9% higher on Monday. Shares jumped as much as 20%, its largest intraday increase on record, when trading resumed at 10 a.m. after a voluntary suspension on Friday.
Philippines Says New Water Pacts for Capital Ready in February
"Our partnership with the Razon group will result in clear synergies to achieve Manila Water's long-term goal of providing sustainable water and waste-water services to our customers in the East Zone of Metro Manila and in the other markets we serve," Manila Water Chairman Fernando Zobel de Ayala said.
Ayala Corp. will stay on as top shareholder with a 38.6% stake in Manila Water, which on Friday also approved an increase in authorized capital to pave the way for Razon's investment.
Investors are hoping the entry of Razon as a strategic partner will damp the political and regulatory pressures weighing on the company, according to Matthew Cabangon, president at AAA Southeast Equities Inc. The fresh funds should also allow Manila Water to invest in infrastructure to meet potential demands that could come up when it negotiates with the government, he said.
Manila Water was already working together with Prime Metroline for a dam project that will supply the Philippine capital 80 million liters a day by 2021 and 500 million liters a day by 2025.
Zobel said the partnership could boost Manila Water's overseas business as it taps the expertise of Razon, whose International Container Terminal Services Inc. operates 31 ports in 18 countries. The water provider is on the lookout for new markets in the region after investments in Vietnam, Thailand and Indonesia, he said.