PG&E to Face Pressure From More Investors Over Board Picks
(Bloomberg) -- PG&E Corp., the bankrupt utility giant being pressed by two activist investors to remake its board, may be receiving yet another set of director nominations.
An ad hoc committee of shareholders being represented by the law firm Jones Day has discussed nominating at least nine board members, people familiar with the situation said. The committee is made up of investors who've individually hired Jones Day and hasn't yet decided to register as a group with the U.S. Securities and Exchange Commission, the people said, asking not to be identified because the matter is private.
Another set of nominees could set the stage for a clash with activist investors BlueMountain Capital Management and ValueAct Capital Management, who have already banded together to press for their own long-term overhaul of PG&E's leadership. BlueMountain submitted nominations for the company's board last week. PG&E, which filed for bankruptcy in January while facing $30 billion in wildfire liabilities, has already said it'll replace the majority of its directors but hasn't specified exactly how many seats there will ultimately be.
PG&E and BlueMountain declined to comment. Jones Day didn't immediately respond to requests for comment, and a representative for ValueAct wasn't immediately available.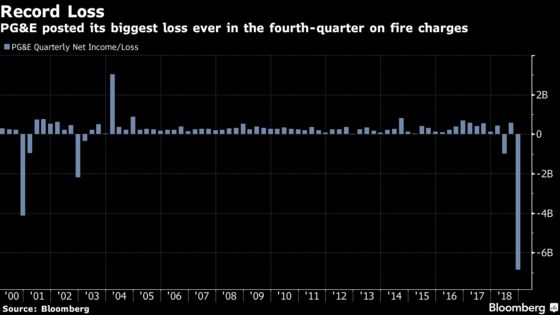 PG&E has pushed back the deadline for nominations twice, with the latest delay extending it to March 8 as the utility negotiates with BlueMountain and holds talks with Jones Day, the people said. A deal may include appointing several new directors that PG&E, BlueMountain and Jones Day all support, they said.
BlueMountain had a 1.5 percent stake, or 8 million shares, in PG&E as of Dec. 31, data compiled by Bloomberg show. ValueAct's Spring Fund bought 1 million shares of the company, according to a BlueMountain letter to shareholders.
No more than five of the utility owner's 10 current board members will stand for re-election at an upcoming shareholder meeting, PG&E said last month. The company has also said it wants 11 directors to be independent.