PG&E Bonds Follow Stock Higher After Potential Relief Bill News
(Bloomberg) -- PG&E Corp. bonds have tightened following news this morning that a California lawmaker requested a bill to help the company deal with wildfire liabilities.
The California utility's 3.250 percent bonds due 2023 had tightened by 25 basis points as of 12:13 p.m. in New York. PG&E bonds have seesawed over the past few days -- they rallied Friday, sold off again Monday and now spreads are tightening once more.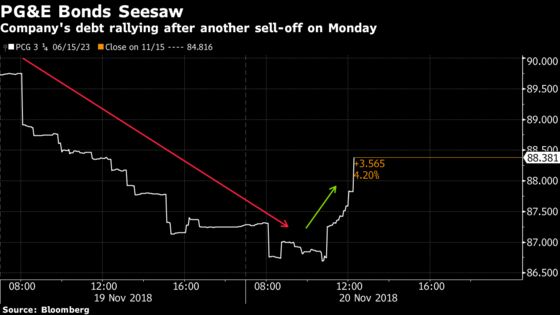 The company's stock rose this morning on the news that Kellie Smith, an adviser to California Assemblyman Chris Holden, said she's drafting a bill that may help the state's largest utility absorb costs related the this year's wildfires.