PG&E Bonds Fall on News of Second Power-Line Failure in Fire
The company's 3.5 percent notes due in 2020, the third most active in the investment-grade market this morning, are trading 60 basis points wider than where the securities closed on Friday. Its longer-dated bonds, 6.05 percent due in 2034, are about 15 basis points wider.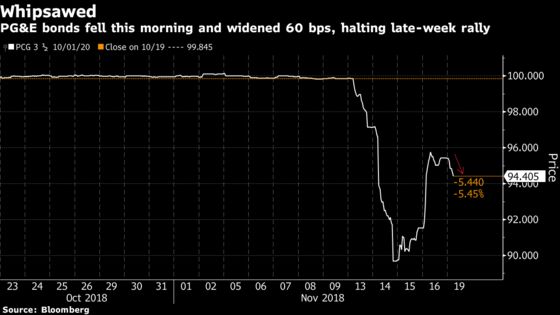 Several of the company's bonds have seen dramatic price swings over the past several days, unusual for a utility, a sector known for its defensive, non-cyclical, and stable nature. These moves have come as authorities zero in on the utility's equipment as a possible cause of the fire.
"The market is not treating this like a utility anymore," said Morningstar analyst Travis Miller in a phone interview on Friday.