Pfizer Veteran Bourla to Take Over CEO Role From Ian Read
(Bloomberg) -- Pfizer Inc. Chief Executive Officer Ian Read plans to step aside after eight years at the helm of the U.S.'s biggest drugmaker, handing the role to a company veteran in a widely expected transition.
Albert Bourla, 56, who was appointed chief operating officer at the start of the year, will take over as CEO in January. Read, 65, will remain executive chairman, giving the longtime Pfizer head continuing oversight of the pharmaceutical giant.
"I definitely wouldn't expect any major changes," said Jeff Jonas, a portfolio manager at Gabelli & Co, which holds shares of Pfizer. "Ian and Albert have done a good job building a pipeline of new drugs."
Read was a prolific dealmaker who spearheaded acquisitions of Hospira Inc. and Medivation Inc., though some of his most ambitious attempts to remake the company were thwarted. The drugmaker failed in separate $100-billion-plus attempts to acquire AstraZeneca Plc and Allergan Plc. Read also dangled, then pulled back, a breakup of the company.
Since those setbacks, Pfizer has emphasized its pipeline of experimental products while downplaying major plans to buy other drugmakers. The company has more than a dozen drugs in development that it expects could each eventually generate more than $1 billion in annual sales. It is pushing into potentially lucrative areas including rare diseases and gene therapy.
At the same time, Pfizer is moving to protect its investments. One of Read's marquee deals, for Hospira, made the company a potentially leading player in generic biologic drugs, known as a biosimilars. It is locked in a loud legal battle with rival Johnson & Johnson over what it claims are exclusionary contracting arrangements that have blocked patients from using its products. And it is fighting other drugmakers over what it says is misleading marketing.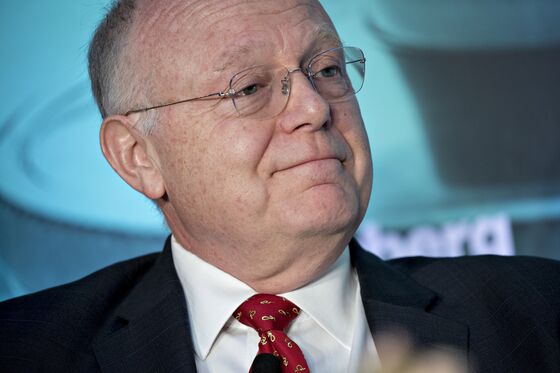 Read helped steer the company through the loss of some of its biggest products as patents expired for blockbuster cholesterol treatment Lipitor and erectile dysfunction pill Viagra.
Pfizer's shares have performed strongly during Read's tenure. Since he was announced as CEO in December 2010, the company's stock has climbed 162 percent, beating the 138 percent gain in the Standard & Poor's 500 Index over the same period.
Bourla, a veterinarian who initially joined the company's animal health division which it has since spun off, has been with Pfizer for 25 years, and helped drive acquisitions that boosted the company's cancer franchise, among others. He managed a number of overseas businesses for the company, then in 2014 took over the vaccines and oncology business, later expanding his role to lead the company's newer drugs unit.
"Albert is an energizing leader who has an unwavering commitment to serving patients," Read said in a statement. "He has developed an extensive knowledge of the industry and demonstrated an ability to build and grow businesses."
Bourla's promotion looked all but cemented in November when he was appointed COO, a newly created role reporting to Read. A handful of the company's executives started reporting to Bourla at that point, including the head of global supply and the chief development officer.
Pfizer shares were up 0.8 percent to $44.40 at 10:32 a.m. in New York.