Peru to Deploy Troops in Lima After Rise in Disorder Nationwide
(Bloomberg) -- Peru's government authorized the army to help the police maintain order in Lima, amid protests and a planned transport strike. 
The resolution published in the official gazette says that a rise in robberies and assaults has exceeded the operational capacity of the police, and authorizes troops to be deployed in the capital for a month.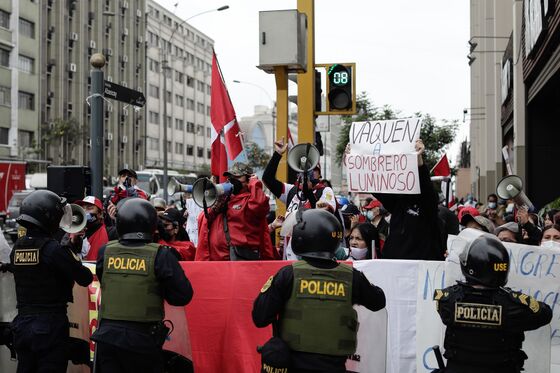 The measure comes two days before congress debates a vote of confidence on the recently-appointed cabinet. Peru has been roiled by violent protests against mining and oil companies in recent days, though in regions far from the capital. 
In Lima, a union representing bus operators and other transport workers announced an indefinite strike starting Nov. 8 over rising fuel prices.
Operations at the Antamina copper and zinc mine in northern Peru, which is 34% owned by BHP Group, have been suspended because of a lack of public safety in the area, Antamina said in a statement on its website. The native Aquia community erected roadblocks to protest alleged contamination caused by the mine. The company called on the government to restore order to allow work to restart.