Princeton Gets $65 Million From the Perelmans to Add Undergrads
(Bloomberg) -- When Meg Whitman was running Ebay, she gave $30 million to Princeton University to build Whitman College, making her the first female namesake of the school's six residential communities.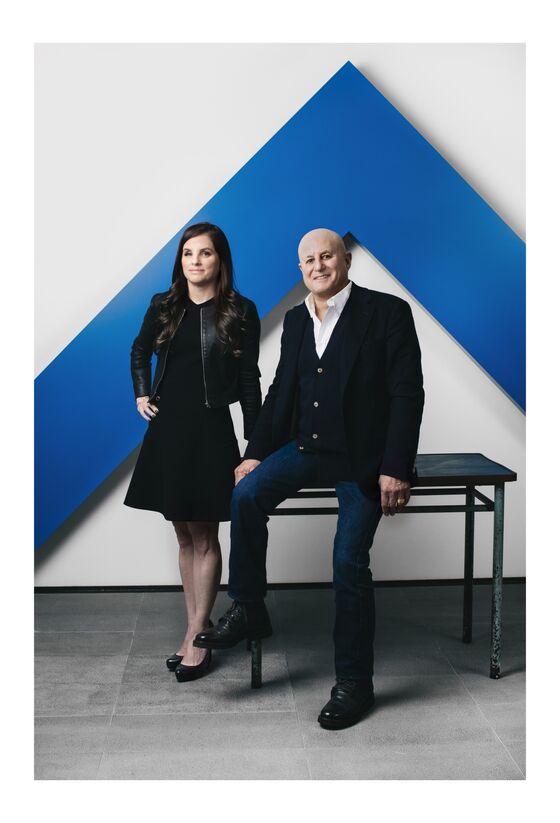 Sixteen years later, Princeton has decided its next college will be named after a woman and a man, thanks to a $65 million father-daughter gift to be announced Wednesday from Debra Perelman, the chief executive officer of Revlon, and Ronald O. Perelman, chairman of MacAndrews & Forbes and Revlon's controlling shareholder. A female-led firm, Deborah Berke Partners, will design the complex.
The residential colleges "are really there to anchor your experience within Princeton," Debra Perelman said in a phone interview. The smaller student communities "really drive connections, to have an understanding of the people around you as well as your fit in the world. Princeton helped instill values and ethics I still use today."
Perelman, 45, who graduated from Princeton in 1996, spent her first two years in Rockefeller College and majored in history. She wrote her thesis on clemency for war criminals after World War II.
Adding Perelman College and possibly another is part of a plan by President Christopher Eisgruber to increase the size of Princeton's student body, with an emphasis on enrolling low-income and first-generation students. The school, which currently has 5,260 undergraduates, intends to add 125 students in each class.
"We are very excited that the establishment of Perelman College will support the university's renewed mission to create a more diverse and inclusive campus," Ronald Perelman, 75, said in a statement. "People of all backgrounds and communities deserve access to the extraordinary education and training offered by Princeton and all the wonderful opportunities afforded its graduates."
The Perelman Family Foundation has made other gifts to universities, including the University of Pennsylvania and Columbia Business School. In 1995, it gave Princeton $5 million to create the Ronald O. Perelman Institute for Judaic Studies. The New Jersey Ivy League school is the fifth-richest U.S. college with a $25.9 billion endowment.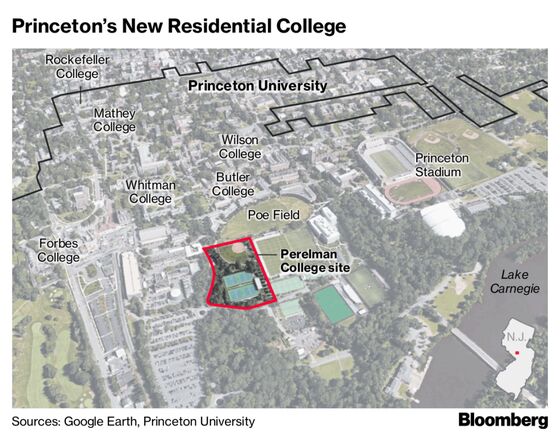 While no drawings of Perelman College have been made public, the university plans to locate it on a site south of Poe Field and east of Elm Drive, according to the statement.
Princeton's existing residential colleges are composed of multiple buildings, with dining halls and other amenities. Whitman has a theater and dark room, while Rockefeller College houses a bicycle repair shop staffed by volunteer mechanics. Forbes College has a terrace with hammocks and Adirondack chairs overlooking a golf course.
Princeton's first college was established as an alternative to the private eating clubs, which long dominated the university's social life. It was named after Woodrow Wilson, who served as the university's leader before being elected the 28th U.S. president. Students in 2015 called for removal of his name from the college and several Princeton programs in protest of his segregationist views, but the school's trustees instead voted to rename other buildings after black faculty members Toni Morrison and Arthur Lewis.
Naming privileges are a tricky thing on campuses these days. After protests, Yale University assigned a new title to its residential college named after slave owner John Calhoun. It's now called Hopper College, after former computer scientist and Navy Admiral Grace Hopper.