Perelman's $28.9 Million Miro Work Beats Rembrandt at Sotheby's
(Bloomberg) -- Two paintings from the collection of Ronald Perelman, the billionaire who is selling assets from his investment empire, went for a total of 28.8 million pounds ($37.3 million) at Sotheby's on Tuesday.
Perelman, 77, was the anonymous seller of works by Joan Miro and Henri Matisse at the virtual auction, according to people familiar with his collection. The paintings were estimated at 28 million pounds to 42 million pounds.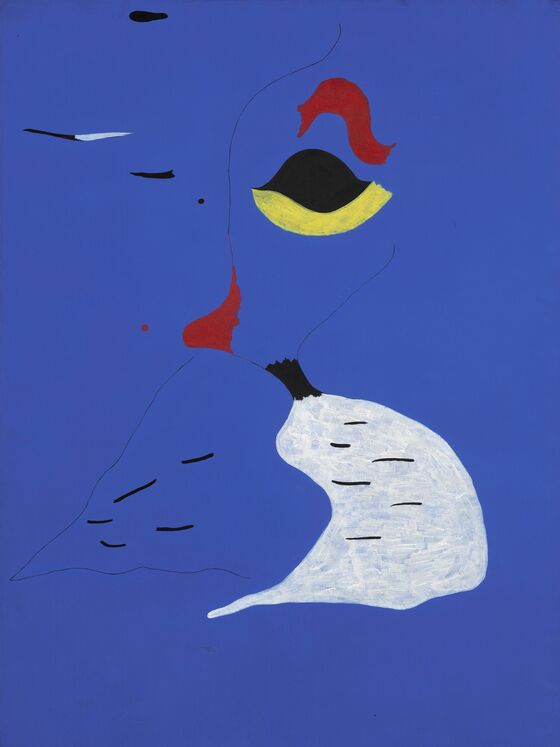 Josh Vlasto, a spokesman for Perelman's investment company MacAndrews & Forbes, declined to comment, as did Sotheby's.
Painted in 1927, Miro's "Peinture (Femme au chapeau rouge)" fetched 22.3 million pounds, within the estimated presale range. The work, once owned by artist Alexander Calder, sparked an 11-minute bidding war between two parties.
The 1942 Matisse painting, "Danseuse dans un interieur, carrelage vert et noir," sold for 6.5 million pounds, below the low estimate, after drawing only one bidder.
Prior to the auction, which was live-streamed from London, Sotheby's lined up third-party backers to place irrevocable bids on both pieces, effectively ensuring their sales. The prices include fees by Sotheby's and are net of any payments to backers, while the estimates don't.
Earlier in the sale, a small self-portrait by Rembrandt went for 14.5 million pounds, within the estimate range. The 1632 work sold for 650 pounds in 1970, according to Sotheby's.
An abstract canvas by Bridget Riley, "Cool Edge," consigned by the struggling carrier British Airways, fetched 1.9 million pounds, surpassing the high estimate.
Earlier this month, Vlasto said that Perelman -- whose holdings span cosmetics, pharmaceuticals and business services -- is looking at options including the divestment of certain assets "due to changes in the world both socially and economically." Last week, private equity firm KPS Capital Partners said that it signed an agreement to acquire AM General, the Humvee maker and one of Perelman's largest assets, for an undisclosed amount.