Penn Station Improvements in Amtrak-NJ Transit Spending Deal
(Bloomberg) -- New Jersey Transit has paid Amtrak $182 million, ending an almost two-year dispute started by former Governor Chris Christie over maintenance of shared tracks, stations and the Hudson River tunnel into New York City.
The commuter train operator, the second-biggest of its kind in the U.S., also will pay the national passenger railroad $7 million a month for capital improvements under an agreement announced by New Jersey Governor Phil Murphy at the Amtrak-owned Pennsylvania Station in New York City. Another $3 million monthly will go toward operating costs, NJ Transit spokeswoman Nancy Snyder said after the announcement.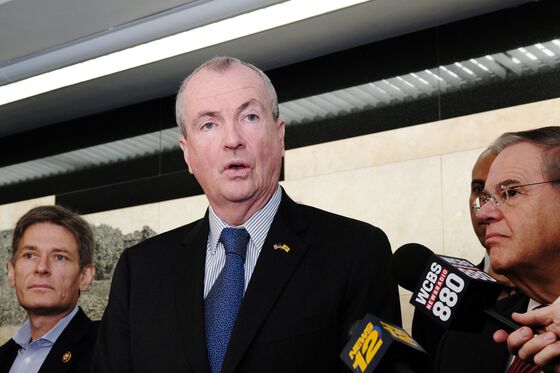 The deal includes shared costs for improvements to the station's 8th Avenue Main Concourse, with a waiting room and better platform access planned for after Moynihan Train Hall construction is finished in 2021. The railroads also agreed to cooperate on projects including the County Yard in New Brunswick, where space will be made to keep NJ Transit trains safe from flooding.
NJ Transit had withheld the federally required monthly payments since March 2017 by order of then-Governor Christie after a series of derailments. Amtrak, the governor said, hadn't been using the money to maintain infrastructure in and around Penn, the nation's busiest train station, which handles about 50 million NJ Transit passenger trips annually. As Christie cut NJ Transit's budget over eight years, the railroad became a leader for safety fines and accidents and allowed its ranks of locomotives and other staff to drop below what was needed.
"It's a new day for our partnership with Amtrak, and it's a new day for NJ Transit, where we are delivering real results for our customers," Kevin Corbett, NJ Transit's executive director, said at Penn.