Paul Tudor Jones Hits Palm Beach With Mick Mulvaney by His Side
(Bloomberg) -- Paul Tudor Jones sat with Mick Mulvaney, the acting White House chief of staff, on Saturday night in Palm Beach. It might've been the closest the hedge fund manager has come to achieving alpha in his decades-long fight for the Everglades.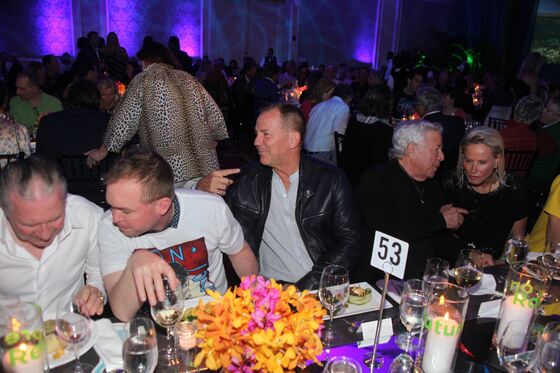 Just six days earlier, Florida's new governor, Ron DeSantis, sent a request to President Donald Trump for $200 million in annual funding for Everglades restoration. Mulvaney -- also the director of the Office of Management and Budget -- can help make it happen.
These are the moments the Everglades Foundation benefit is made for. Year after year, Jones presides over the affair both as the group's co-founder and a charming host, doing his part to court big donors and influence politicians.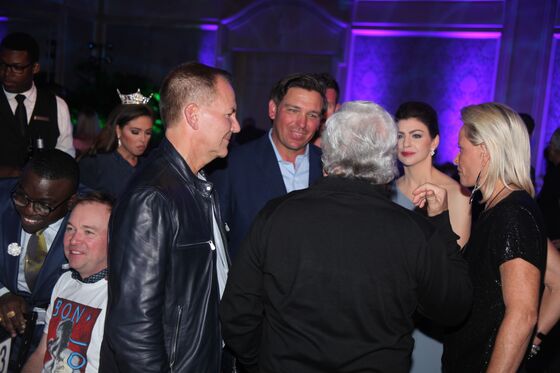 He's done well on the donor front. This year's benefit sold out before the invitation went out, raising more than $3 million. But political traction has been slow and incremental -- thanks to the formidable Big Sugar lobby -- until DeSantis arrived.
After attending last year's benefit, DeSantis ran for governor with a promise to execute on a "ForEverglades" plan that guests have been hearing about for years: to build a reservoir south of Lake Okeechobee and to remove phosphorous from the water using technologies that are currently being developed with support of the foundation's George Barley Water Prize.
DeSantis is following through. Two days into his term, the Republican outlined a comprehensive restoration in an executive order. Then he allotted $360 million a year in state funding for it.
"Boom!" Jones said as he introduced the governor in front of 800 guests in a ballroom at the Breakers hotel. "Like the dragons in Game of Thrones, like the calvary from the West, our prayers have been answered."
DeSantis said protecting the Everglades has resonated with voters because of "water problems" brought on by pollution, such as fish kills, red tide and green-blue algae blooms.
"So when I was running, I said we have a moral obligation, but we also have to do it for the health of the state's future," DeSantis said in remarks from the stage. "It was really a no-brainer."
Mulvaney seemed receptive to the pitch -- or at least willing to express enthusiasm for the scheduled entertainment. He put on one of the Jon Bon Jovi t-shirts left for guests on the tables in anticipation of the New Jersey rocker's set.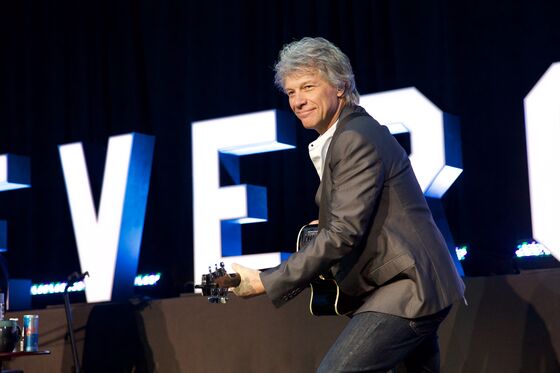 Bon Jovi talked about becoming a part-time Florida resident as he builds a house in Palm Beach.
"It's only a matter of time before all the New Jersey guys come down to Florida," Bon Jovi said, mentioning Billy Joel and Bruce Springsteen. "We're coming down and chasing the sun." His next number: "Here Comes the Sun" by the Beatles.
There were plenty of sun chasers from the chilly north attending the benefit on the President's Day weekend. Sitting at Jones's table were Gary Cohn, the former Goldman Sachs president who served in the Trump administration; Robert Kraft, owner of the Patriots and Ken Langone.
Also there were Florida resident Thomas Peterffy, founder of Interactive Brokers Group; John Phelan of MSD Capital; and Joseph Jacobs of Wexford Capital. Elsewhere in the room were Andy Hall, Mario Gabelli, Dirk Ziff, Glenn Dubin, Ken Tropin, Bob Vila and Carl Hiaasen.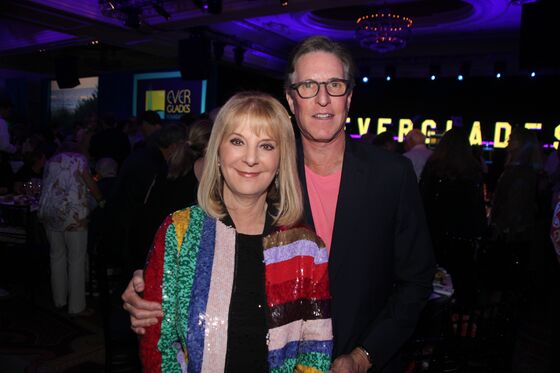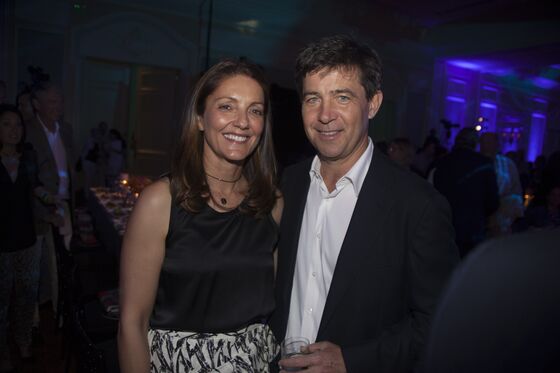 Cohn, who worked on Trump's tax reform plan, took a moment to consider the idea of a tax that would raise money for environmental initiatives. "I think people would accept higher taxes if they thought their money was being spent very well to deliver to U.S. citizens what they thought they needed, and it was being delivered in a thoughtful, expeditious way," Cohn said.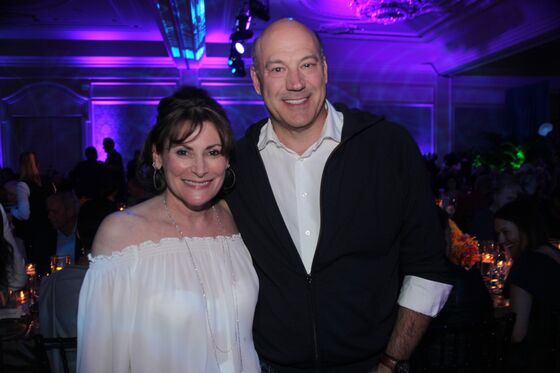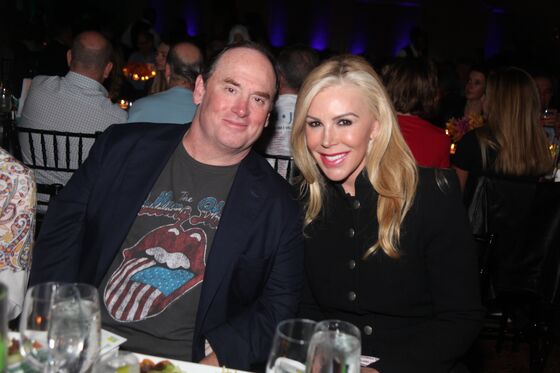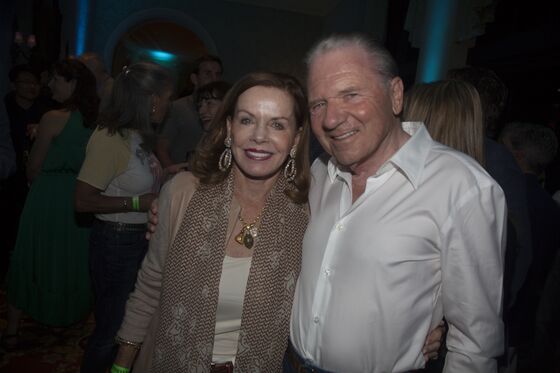 Peterffy said he'd accept a tax for Everglades restoration specifically. "Definitely. The entire environment is our most important cause in life. After all, we want to leave something behind for our children and grandchildren and great grandchildren so that they'll have a happy life just like we did."
But, he added, it shouldn't be a Florida income tax. "That would be a terrible idea, because once you start that, you end up like Connecticut," he said. "A gas tax would be a good idea, or a tax on luxury cars, so the burden isn't on everyone equally."
According to DeSantis, Florida will not need a tax for Everglades restoration.
"We're not raising taxes," DeSantis said in a brief interview while standing next to Jones. "Our low taxes are part of the reason why we have a healthy economy. In my budget, we have record amount of Everglades funding and I've got $1.4 billion in reserves for paying down debt. Tax increases would be counterproductive for us. Low taxes have benefited us and we're going to keep it that way."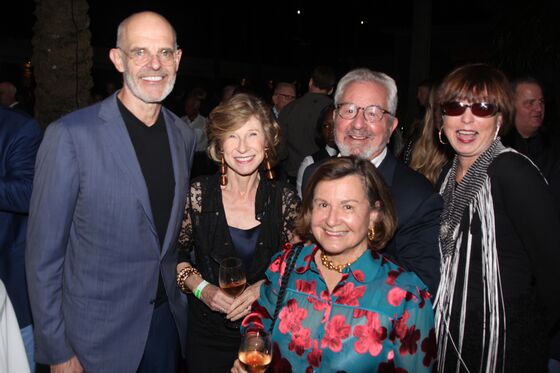 Trump delivering DeSantis $200 million a year in federal funding will certainly help. "Will he get the money?" Peterffy asked. "I think he will. He's very close to Trump, they are a great team."
DeSantis "supports the president's agenda, and the president has told him he'd like to do whatever he can to help Florida," said Eric Eikenberg, chief executive officer of the Everglades Foundation. "The president is a resident of Florida in the winter, and if there's any residence that needs clean water, it's Mar-a-Lago."
And then there was the sight of Jones and Mulvaney dining on tuna poke and a rock-n-roll chocolate guitar sundae. Something Eikenberg said during the cocktail hour came to mind: "What this event does, is it allows folks to remain focused, you put the pressure on."