Paul Biya Poised to Win a New Presidential Term in Cameroon
(Bloomberg) -- Cameroon President Paul Biya appears set to extend his 36-year rule in an election that's being overshadowed by a bloody separatist insurgency in the central African nation's two Anglophone regions.
Biya, 85, faces seven candidates in Sunday's vote that's likely to see a low turnout in the English-speaking Northwest and Southwest regions. At least 400 civilians have died amid a clampdown by the security forces, according to the Brussels-based International Crisis Group, while insurgents have posted videos of torture and be-headings of military and police officers on social media.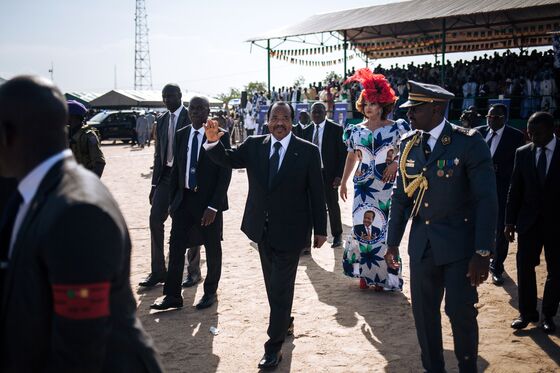 Apart from a timid rally by the ruling Cameroon People's Democratic Movement that took place under tight security, candidates have largely stayed away from the Anglophone regions. Campaigning ended Saturday.
"The streets here are only occupied by the military who continue to shoot at random to preempt any demonstrations," said Sylvester Asong, who lives in the city of Kumba in the Southwest.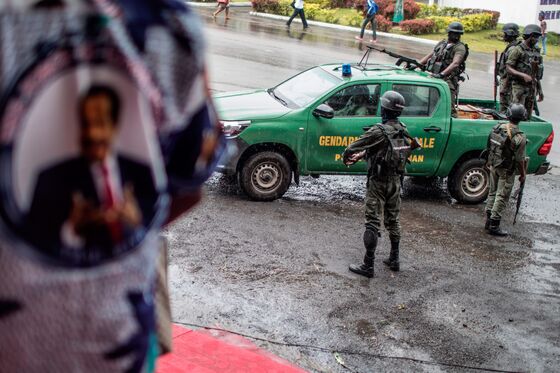 Oil-dependent Cameroon is increasingly a key regional and agricultural hub, with roads and ports that are vital for landlocked neighbors including Chad and Central African Republic. It's also a major cocoa and palm-oil producer.
Cameroon's opposition has never been able to effectively unite and unseat Biya, Africa's second-longest serving head of state after Teodoro Obiang Nguema in neighboring Equatorial Guinea.
Since Biya assumed the presidency in 1982 after holding the post of prime minister for seven years, his closest challenge came in the country's first democratic elections a decade later when the Anglophone politician John Fru Ndi won more than a third of the vote.
Akere Muna, whose late father Solomon was Cameroon's first Anglophone prime minister, withdrew from the race on Friday and pledged his support to Maurice Kamto of the Cameroon Renaissance Movement.
Biya's campaign for a new seven-year term was mainly conducted on Twitter. He appealed to young voters by promising to "modernize the country" and spend more money on secondary education.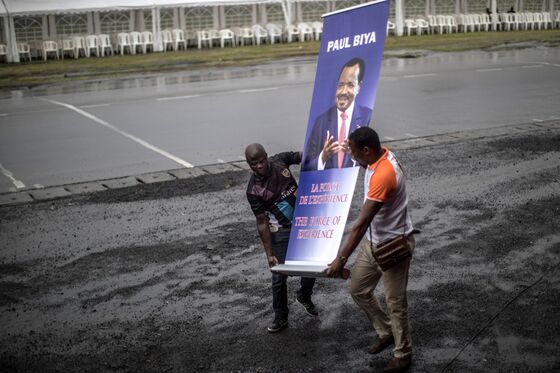 Opposition candidates allege that there's rampant bias in the electoral commission, which is mainly staffed with ruling party representatives, and the Constitutional Court, whose members Biya appointed.
"The only way we can scale down fraud is to make sure we have representatives in all polling stations," said Joshua Osih, who leads the main opposition Social Democratic Front.
The separatist conflict and attacks by the Islamist militant group Boko Haram in the Far North region have driven thousands of Cameroonians to flee to neighboring Nigeria.
The only country in Africa with both English and French as official languages, Cameroon was split after World War I into a French-run zone and a smaller British-controlled area. They were unified in 1961, but the English-speaking minority, about a fifth of the population, has complained of marginalization for decades.
Unrest that began in late 2016 with peaceful protests by teachers and lawyers against the dominance of the French language in the English-speaking regions degenerated into violence. Residents are trapped between the army and gangs that target those who oppose separatism.
"In a more peaceful climate, the election could have offered Cameroon the political renewal it needs," International Crisis Group said in a report Wednesday. "As things stand, it risks further polarizing society."