Patagonia CEO Steps Down, Search Begins For a Successor
(Bloomberg) -- Patagonia is searching for a new chief executive officer to lead the company as it emerges alongside the rest of retail from a lengthy shutdown due to the coronavirus pandemic.
CEO Rose Marcario is leaving Patagonia after six years on the job, effective June 12, the company said in a statement. A replacement has not yet been named. Chief Operating Officer Doug Freeman will run the business as the company searches for a successor.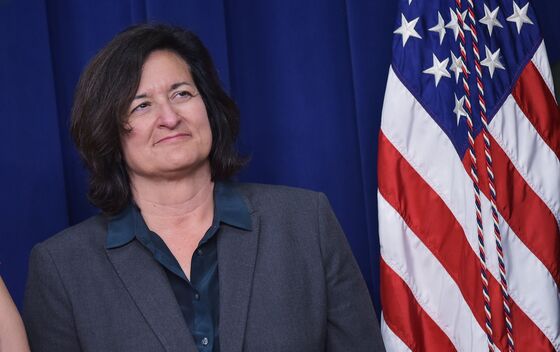 The new CEO will inherit a business that like most other non-essential retailers has largely gone dark due to Covid-19. Patagonia was one of the earliest stores to close its doors in March and is being cautious with its reopening plan.
Under Marcario, Patagonia significantly amped up its activism and advocated for environmental issues ranging from climate change to protecting public lands. She also started Patagonia's food business, venture fund and a digital hub for environmental activists.
In recent years, Patagonia and its most outspoken executives became among the most vocal critics of the Trump Administration, even suing the president over a spat about public lands in Utah. Founder Yvon Chouinard said in a statement that the executive had made a major impact on his brand's advocacy efforts.
"With Rose at the helm, we are leading an overdue revolution in agriculture, challenging this administration's evil environmental rollbacks, growing a movement to increase voter participation in our elections and raising the bar on building our product in the most responsible manner possible," said Chouinard.