Kaufman Astoria, Paramount's Old NYC Home, Bought by Hackman, Square Mile
(Bloomberg) -- Hackman Capital Partners and Square Mile Capital Management acquired Kaufman Astoria Studios, the original New York home of Paramount Pictures, as the two real estate investment firms continue to bet on strong demand for new productions to feed streaming services run by companies including Netflix Inc. and Walt Disney Co.
Financial terms of the agreement weren't disclosed. The Queens property has 11 sound stages, 500,000 square feet (46,500 square meters) of production space and New York City's only studio back lot, the buyers said in a statement Wednesday.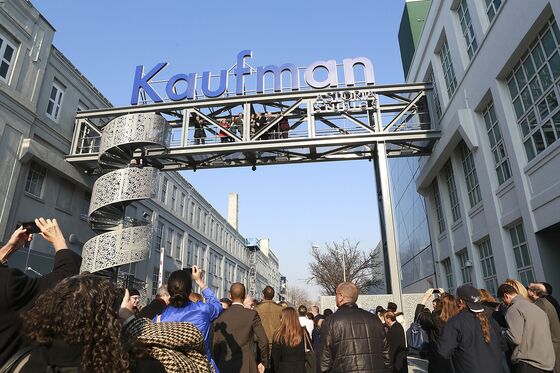 Hackman, based in Culver City, California, and New York-based Square Mile have been prolific buyers of production space, paying a reported $500 million last year for New York's Silvercup Studios, which has 23 sound stages. In August, they announced an expansion in Ireland. Hackman's studio campuses have more than 100 sound stages and more than $7.5 billion in assets, according to the company's website.
Built in 1920, Kaufman Astoria Studios was once home to Paramount, and more than 100 silent films were made on its sound stages. More recently, the property has been used to film television shows including "Orange Is the New Black," "Nurse Jackie" and "Sesame Street," and movies such as "The Bourne Legacy."