Pandemic Delayed Some FDA Plant Inspections, Product Approvals
(Bloomberg) -- Pandemic disruptions severely hampered U.S. regulators' ability to inspect drug and device makers' manufacturing plants, delaying at least 68 applications for approval to market new products, according to a Food and Drug Administration review.
Seven of the delayed applications were mission-critical, meaning they represented a medical advancement, the agency said Wednesday in its report, and six of those were for new drugs. The delayed applications were among 600 where the FDA required a factory inspection before approval decisions.
Inspection woes at the agency have left health investors nervous about clearances of new drugs and devices that impact companies' bottom lines. Hobbled by travel and social-distancing restrictions during the height of the pandemic, the agency is slowly regaining the ability to conduct mostly domestic inspections and may make increasing use of virtual factory visits to fill the void, Acting FDA Commissioner Janet Woodcock said.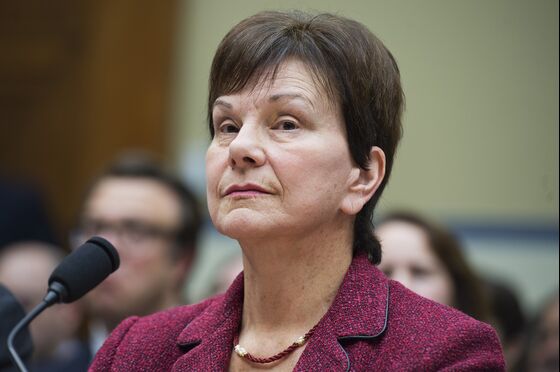 "Our report shows all the warts, here's what happened during the pandemic, but we did a lot," she said in an interview. "I think our people really rose to the occasion."
Inspections for the seven delayed mission-critical applications are expected to be completed by the end of September, according to the report. FDA dind't give the names of the delayed products.
The regulator also will have to find ways to make up about 1,000 routine surveillance inspections of drug and biologic plants it hasn't been able to perform during the fiscal year that started in October. These inspections insure quality of products that have already been cleared.
The mission-critical inspections that did occur put severe pressure on agency staff. Before Covid shots were available, inspectors traveled unvaccinated with quarantine periods on both ends of their trips. Woodcock said she didn't know of any inspectors who came down with Covid after an inspection trip.
The FDA did 59 mission-critical inspections for drugs and biologics between March 2020 and March 2021, according to the report. These included inspections for products that represent medical advancements as well as treatments for Covid-19 and follow-up based on product recalls.
Some companies whose Covid shots have been authorized for emergency use are now planning to file for full approval, and among the regulator's top priorities will be inspections of vaccine plants that haven't recently been visited.
Virtual inspections that were used increasingly during the pandemic represent a potential way to hasten the inspection process for less-critical products, Woodcock said.
The agency completed 159 prioritized domestic inspections of drug and biologic facilities between March 2020 and March 2021, according to the report.