Biden Leads Trump on Policing in Wisconsin Poll: Protest Wrap
(Bloomberg) -- On the eve of Democratic presidential nominee Joe Biden's visit to Kenosha, Wisconsin, a Fox News poll found that likely voters in the swing state preferred his handling of policing and criminal justice issues over President Donald Trump's by 5 percentage points.
The same poll found Biden leading Trump by the same margin in Arizona, another electoral battleground, while the president edged out Biden by 1 point on the issue among North Carolina voters. The poll was taken from Sunday through Tuesday, the day Trump visited Kenosha to applaud law enforcement and condemn what he called "dangerous, anti-police rhetoric."
The city was engulfed by protests after a Black man was shot multiple times in the back by a White police officer on Aug. 23. But the mayor on Wednesday lifted a curfew, pointing to "relatively peaceful" recent demonstrations.
Biden and his wife, Jill, will hold a community meeting in Kenosha on Thursday "to bring together Americans to heal and address the challenges we face," according to the campaign. It will be Biden's first trip to Wisconsin since securing the Democratic nomination.
Unrest at protests across the country has become a defining issue in the presidential campaign. Trump has demanded "law and order" in the U.S., denouncing violence by some of the protesters. Biden has accused Trump of stoking the violence and failing to keep Americans safe.
Meanwhile, in Los Angeles, protests have erupted in the wake of the Aug. 31 fatal shooting of 29-year-old Dijon Kizzee by deputies from the Los Angeles County Sheriff's Department. Kizzee had been riding a bicycle in violation of vehicle codes, and dropped items including a handgun during the confrontation, according to the department.
And in Mississippi, voters will decide whether "In God We Trust" under a white magnolia flower should replace a recently retired state flag bearing the Confederate battle emblem.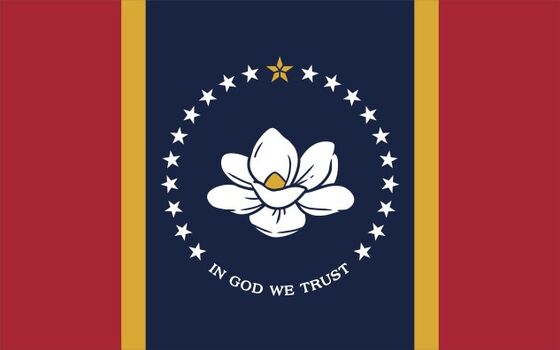 Trump Administration Promise to Focus on Extremism Remains Unfulfilled
Why Mississippi is Voting On A New State Flag: BGOV Q&A
99 Years After the Tulsa Greenwood Massacre, a Lawsuit Seeks Redress
See more from Bloomberg QuickTake:
Biden previews Kenosha trip:
HBCUs increase Covid-19 screenings:
California seeks to ban 'Karen' 911 calls: