Orcel's Lieutenants in Focus After Boss's Abrupt Exit From UBS
(Bloomberg) -- Top dealmaker Andrea Orcel's sudden exit from UBS Group AG will leave a hole at the Swiss bank. The question is, how big will it get?
When Orcel left Bank of America Corp. in 2012, the move was followed by a wave of departures from the U.S. lender's banking team as his closest aides followed him.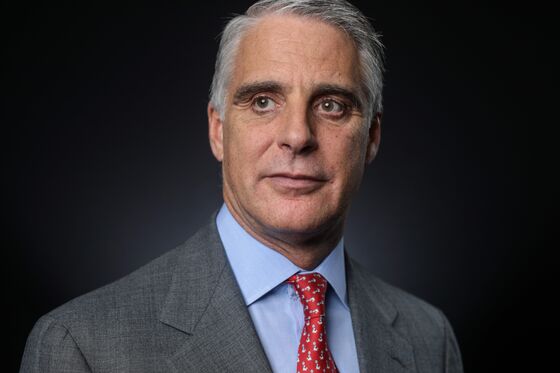 Now, senior executives at UBS's investment bank are being questioned about their plans -- whether they'll move on, move up or stay put -- according to people familiar with the matter, who asked not to be identified discussing internal matters.
Spain's Banco Santander SA said Tuesday it had poached Orcel, naming him chief executive officer. To be sure, Santander doesn't have the kind of investment banking operations Orcel's former employers did. Still, the move is fueling speculation that the relatively staid lender will embark on a dealmaking spree.
UBS responded with the promotion of two executives to lead the investment bank, splitting the role held by Orcel. Piero Novelli, executive chairman of corporate client solutions, will advise clients on raising capital as well as mergers and acquisitions. Robert Karofsky, global head of equities, will oversee trading.
Orcel's exit also adds to pressure on UBS to find an eventual successor to Chief Executive Officer Sergio Ermotti, who's run the company since 2011.
Here's a look at some of the bankers who form Orcel's inner circle:
Sam Kendall, with more than 20 years at UBS, is head of investment banking for the Americas, and previously ran global equity capital markets.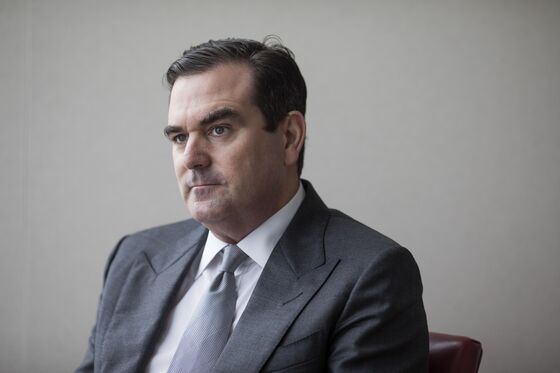 He was promoted in May to run the Americas, a key front for Orcel's expansion plans. Orcel said in an interview earlier this year that he was pursuing a "very aggressive plan for the U.S.," aiming to double the number of senior, client-facing bankers in the region in the next five years. Kendall replaced Joe Reece, who left UBS a year after he was hired because he and Orcel disagreed on strategy, people briefed on the discussions said at the time.
UBS is ranked fourth in managing shares sales in Europe, the Middle East and Africa this year, down from second in 2017. The bank was 12th in arranging the sales in the U.S., the same as last year.
The Spanish banker is among the executives who joined Orcel from Bank of America. Head of UBS's Europe, Middle East and Africa investment banking business, Javier Oficialdegui is a financial institutions banker by practice. He was previously president of Bank of America's Spanish capital markets business, according to his LinkedIn page.
His team has advised on deals including China Three Gorges Corp.'s bid for utility EDP-Energias de Portugal SA and Vodafone Group Plc's acquisition of Liberty Global Plc assets. UBS ranks 10th on European M&A this year so far, compared to 13th worldwide.
Another banker who followed Orcel to UBS, Javier Martinez-Piqueras runs the Swiss lender's global equity capital markets business. He was promoted to the global role in May.
Under Martinez-Piqueras, the bank has revamped its equity capital markets business and announced a series of promotions in the unit. Gareth McCartney was named head of equity capital markets cash in EMEA as well as head of global syndicate, and Brad Miller and Michael O'Donovan were appointed as co-heads of the Americas ECMCS.
Alberto Palombi was promoted to oversee a unified group that covers sponsors, sovereign wealth funds, pension funds and select big family offices this year. Another Bank of America alum, Palombi previously ran UBS's investment banking business in the Middle East and North Africa.
In that role, he worked on the merger between Abu Dhabi's First Gulf Bank PJSC and National Bank of Abu Dhabi PJSC, which created the region's largest bank by market value.
Emilio Greco is responsible for UBS's business that handles deals in the payments industry in EMEA. The sector has seen a wave of M&A as investors seek alternatives to traditional European banks. Greco left Bank of America in 2012 after 13 years, according to his LinkedIn page.
Amir Hoveyda, also previously at Bank of America, joined UBS in 2014. He's been global head of debt capital markets since 2015. The debt capital markets business has grown consistently over the last couple of years.
A spokesman for UBS declined to comment. The bankers weren't immediately available for comment or referred requests to the bank's spokesman.