Oil-Rich Family Bets Its Millions on Cleaner Fuel in Indonesia
(Bloomberg) -- Follow Bloomberg on LINE messenger for all the business news and analysis you need.
For much of Juchiro Tampi's life, black gold from Indonesia's resource-rich soils powered his family's business -- one of the country's few privately held petroleum producers. But as prices falter and environmental activism rises, he's turning from oil to a cleaner energy source: natural gas.
Tampi's firm Sele Raya plans to raise $100 million in an initial public offering of some of its assets this year on Indonesia's stock exchange. The funds will be used to develop natural gas deposits his family discovered, joining a rush of projects driven by insatiable domestic demand, low costs and favorable domestic prices that ensure healthy profits.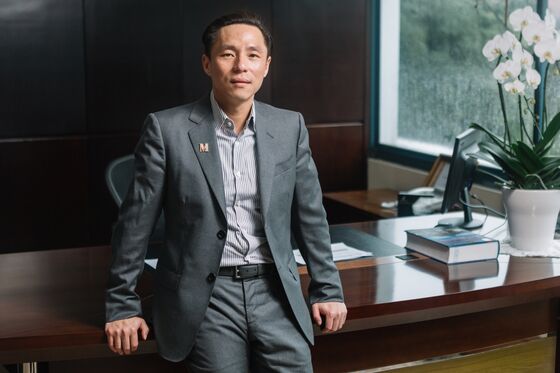 Stagnating production from existing fields will force Indonesia -- long an exporter of natural gas -- to boost imports of the fuel as early as the middle of this decade. The government has been encouraging companies to explore natural gas resources and has reiterated its commitment to keeping half of total production for use at home.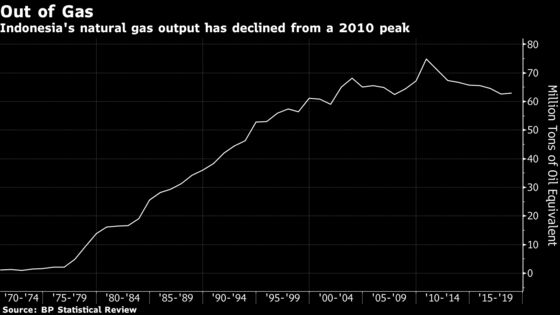 Firms are heeding the call.
They're more than willing to develop new projects since operating costs are traditionally low and they can sell to domestic industrial users at rates roughly 60% higher than if they exported the fuel as liquefied natural gas to the North Asian spot market.
With the LNG market oversupplied and prices expected to stay low, Indonesia's producers -- such as Tampi, alongside bigger players such as PT Medco Energi Internasional and PT Pertamina -- are likely keen to sell their gas domestically.
Tampi, 40, has a nuanced way of spotting the rising demand -- observing the consumption habits of his compatriots. From Sumatra to Sulawesi, lifestyles are becoming more energy intensive as the growing middle class spends more money on everything from dining out to home appliances.
"Our population is increasing and millennials, the younger age group, are also growing," he said, adding that, in turn, had driven environmental awareness. "They travel more, they eat more and all of those activities are fueled by energy."
Beyond millennials, Tampi says everything is trending toward an Indonesian economy that's less reliant on oil. In December, the country announced plans to foster a domestic electric car industry.
"When you do business you want to make a profit, but now we're in the era of sustainable business," he said. "So you want to have a social impact, do good while still making a profit. My vision is the electric car is here and it will become a mass-produced product."
Indonesia's government has also set an ambitious goal of connecting the entire archipelago to the grid and providing everyone with electricity by 2024. Coal remains a key part of that but gas-powered plants are set to play an increasingly important role; Pertamina's Jawa-1 project is set to generate up to 1,760 megawatts from 2021 onward.
Domestic gas producers, therefore, have a ready market. Using proceeds from its planned IPO as well as existing cash flows, Sele Raya expects to plow $150 million into additional production facilities over the next three years.
While Tampi spent most of his youth in Jakarta, he went to the U.S. as a 15-year-old to study at Georgetown Preparatory School in Maryland, and later earned a degree in finance and marketing from New York University. He joined the family business in 2006 after a stint running his own oil and gas contractor, as well as a few years at American firms.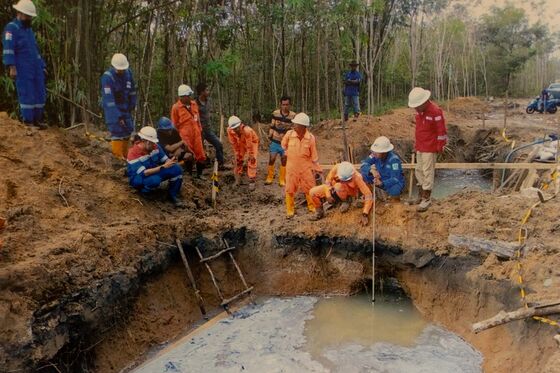 Sele Raya was founded by Tampi's father in the 1970s, contracting to oil companies. It began exploration and production in 1992. Almost all Indonesian companies are family-run, and Sele Raya isn't an exception, with Tampi's three sisters holding key roles.
Natural gas is typically measured in blocks of million British thermal units. Tampi said that while it costs his company as much as $1.61 per million Btu, his customers are willing to pay $5.90 because they sell it onto end users like fertilizer producers and factories for almost double. End users are paying on average as much as $9 per million Btu, according to Industry Minister Agus Gumiwang Kartasasmita.
However, the government is also in the midst of a heated debate over how to lower domestic gas prices, which could be bad news for companies like Sele Raya. Authorities may scrap or reduce their share of revenue from gas sales in an attempt to get the price down to $6 per million Btu, according to Luhut Pandjaitan, the coordinating minister for maritime affairs and investment.
"The government's focus has shifted from treating gas as a revenue source to an engine for industrial and economic growth," said Asti Asra, an analyst at Wood Mackenzie. "By making gas more easily available, there's a hope downstream industries will also grow."
Tampi isn't that worried about government changes; his sales agreement is already set for 2031 and he doesn't believe the new regulations will retroactively affect deals. Even if they do, he says Sele Raya's ability to keep the cost of gas discovery and exploration down will help it thrive.
If all goes well, profits from Tampi's fields will go into a mix of gas exploration and technology investments. But for now, fresh oil discoveries are off the agenda.
"The oil sector is already mature," he said, explaining that historical fuel subsidies and high prices have seen much of the region's fields explored. "The upside is in gas."