Oil Falters as U.S. Shutdown, China Trade Cast Pall Over Economy
(Bloomberg) -- Crude prices fell to the lowest level in almost a week as China warned of "serious challenges" to the global economy and the U.S. government shutdown cast a pall over growth.
Futures slid 0.7 percent in New York on Wednesday, losing ground for the second day in a row. At the Davos economic forum, Chinese Vice President Wang Qishan bemoaned the risks of trade wars and populism while in Washington, an adviser to President Donald Trump said an extended shutdown could wipe out growth in 2019's first quarter.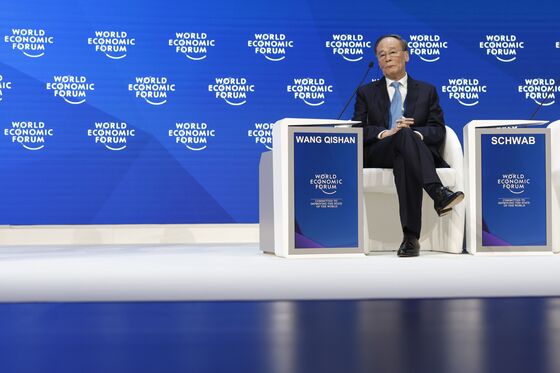 After U.S. futures trading closed, an oil-industry group reported big jumps in domestic crude and fuel stockpiles, sending prices down further. While OPEC, Russia and other suppliers are reducing production, worries about the economy have weighed on prices, said Michael Hiley, head of OTC energy trading at LPS Futures in New York.
"You still have the same old things hanging over us, particularly the question of a trade deal between the U.S. and China," Hiley said.
The cuts by OPEC and its allies should eventually lead to a balanced oil market in 2019, BP Plc Chief Executive Officer Bob Dudley said in an interview from the World Economic Forum in Davos. Still, a sharp slowdown in the world economy led by China could weigh on crude consumption, International Energy Agency Executive Director Fatih Birol said.
Booming output from the U.S. remains another challenge for overseas producers. The industry-backed American Petroleum Institute on Wednesday was said to report that American crude inventories grew by 6.55 million barrels last week while gasoline stocks rose by 3.64 million barrels. The Energy Department's official tally will be released on Thursday.
West Texas Intermediate crude for March delivery fell 62 cents to $52.38 a barrel in after-marking trading on the New York Mercantile Exchange, after closing the day's session at $52.62.
Brent for March settlement lost 62 cents to $60.08 on the London-based ICE Futures Europe exchange, after closing at $61.14. The global benchmark crude was at an $7.70 premium to WTI.
Also see: U.S. Shale Oil Output Growth Takes a Breather After Price Slump
Global oil demand remains on course to expand "above or around" 1 million barrels a day, but the economic outlook remains unclear, especially in China, Birol said in a Bloomberg television interview from Davos.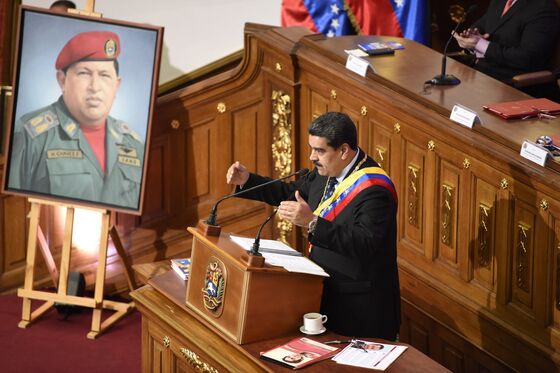 With economic worries dominating, prices saw little impact from the growing political turmoil in Venezuela, which holds the world's largest crude reserves as well as OPEC's rotating presidency. Venezuela's opposition party moved to unseat President Nicolas Maduro on Wednesday, even as the Trump administration threatened sanctions on crude exports.
Other oil-market news:
Gasoline futures lost 1.3 percent to $1.3834 a barrel in New York after the API report. 
Pierre Andurand, one of the oil market's last hedge fund managers, lost 20 percent in 2018 in his fund's first annual decline since its inception five years ago.
In their quest to make one of the most expensive methods of producing crude more profitable, Canada's oil-sands companies are ramping up efforts to get their bitumen to flow through pipelines more easily.