Oil Bosses Battling War-Crime Allegations Fear Broader Fallout
(Bloomberg) -- Fortunes have been made by striking oil in risky places. That business model is about to be challenged by Swedish prosecutors, according to the top two officials at Sweden's Lundin Petroleum AB who are preparing to battle war-crime charges in court.
Chairman Ian Lundin, CEO Alex Schneiter and their lawyers have until March 15 next year to study an investigation that's likely to form the basis of a charge of aiding and abetting war crimes in southern Sudan from 1997 to 2003. The allegations could land the executives in jail if they're convicted and cost the Stockholm-based oil producer hundreds of millions of dollars.
The case would set a rare precedent by targeting an oil company for crimes that may have been committed to facilitate its operations. The executives, who deny the accusations, say that it may discourage much-needed investment in countries that have been plagued by conflict and poverty.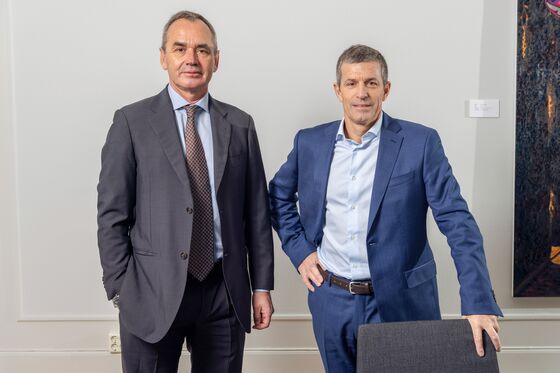 "It's bizarre that they are now focusing on two individuals," Schneiter said in an interview at the company's Stockholm headquarters. "This is a test case. It's saying in essence that you shouldn't do business in Africa or in other countries that are not as developed as countries in Europe."
The prosecutor, Henrik Attorps, disagrees that the case is a trial balloon. "We don't do test cases -- we apply Swedish law," he said in a telephone interview.
Human-rights groups have for years claimed that Lundin's entry, along with partners including Malaysia's Petronas and Austria's OMV AG, into the Block 5A area of southern Sudan helped ignite conflict. The groups have said that the Sudanese government and its allies perpetrated large-scale war crimes against the civilian population to protect the company's activities.
Lundin and Schneiter say that neither they, nor anyone else at the company, were aware of any crimes being committed, arguing that the company's presence helped the local population in an area haunted by a battle among armed groups that have jostled for power for decades.
"We were on the ground at the time trying to do the best we could, and we were in a difficult situation at times," Lundin said. "Oil exploration is about developing natural resources. And natural resources is about developing the country, providing jobs, providing livelihoods."
Swedish prosecutors started looking at the case soon after a 2010 report from the European Coalition on Oil in Sudan, a group supported by more than 50 non-governmental organizations. The study found that 12,000 people died and 160,000 were forcibly displaced in Block 5A between 1997 and 2003.
While the Lundin executives and their lawyers are barred from commenting on the contents of the investigation, they say that nothing they have seen so far appears to strengthen the case against them.
"To be frank, I think they've tried to create this story and now they're in a situation where they have to somehow make this stick together," Lundin said. "Quite frankly from what I've seen nothing sticks together."
The company has since retreated from conflict-plagued areas, and is exclusively focusing on Norway now after a major oil find off the coast of the Nordic country.
While Schneiter isn't looking at a "Plan B," he said the company is well prepared in terms of succession planning if the legal process should in any way prevent him from doing his job.
The investigation has being going on for 8 1/2 years and could have many years still to go given that it could potentially go through all three tiers of the Swedish court system.
"We will fight all the way," Lundin said. "We have a very good case."