Oaktree's Distressed Gains Slip Amid Hunt for Scarce Targets
(Bloomberg) -- Oaktree Capital Group LLC posted a smaller gain from distressed assets as the firm waits for the market to sour and produce newly troubled issuers.
Gross returns for Oaktree's distressed-debt funds were 3 percent for the third quarter ended Sept. 30, the company told investors during an earnings conference call on Thursday. That's down from 6 percent in the second quarter and 5 percent in the same period a year ago. Gross return refers to gains before the deduction of fees, expenses and carried interest. 
As a surplus of money chases fewer deals, Oaktree continues "bargain hunting" in non-U.S. credit markets including Asia and Europe, Chief Executive Officer Jay Wintrob said on a conference call to discuss the results. "The hardest thing is finding good investment opportunities" as markets continue into the later stages of the credit cycle, Wintrob said.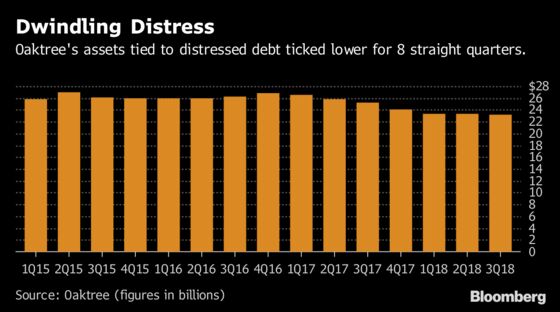 Wintrob's comments mirror those of distressed-debt rivals scrounging for places to put their money to work. One of Oaktree's largest peers, Blackstone Group LP's GSO Capital Partners, posted a meager 0.6 percent composite gross return from distressed strategies for the third quarter, bringing the year-to-date gain to 4 percent.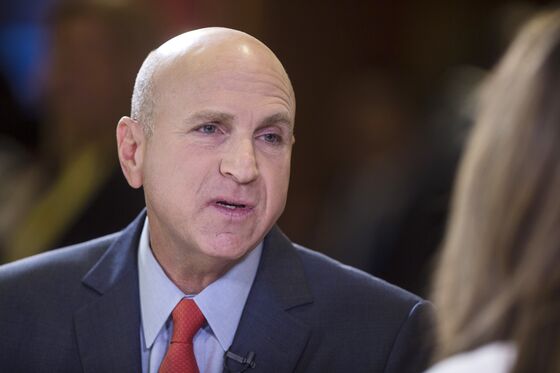 Oaktree continues to closely monitor stress levels in the credit markets, as default rates in both the high-yield and senior loan markets sit well below their historic averages, Wintrob told investors. "We don't see the debt markets signaling a big downturn," he said.