Novogratz Says Tether's Lack of Transparency Hurts It
(Bloomberg) -- Billionaire investor Mike Novogratz, one of the best-known advocates of cryptocurrencies, blamed controversial "stable coin" Tether for its own recent woes.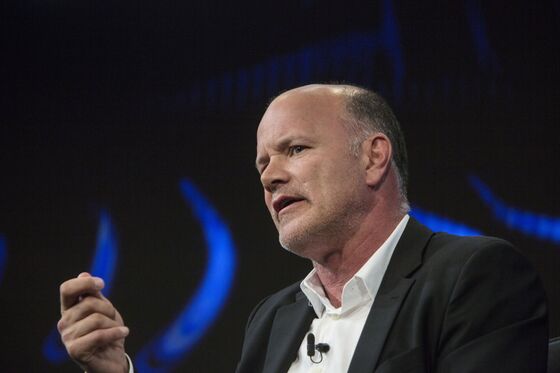 Tether has broken out of its historically tight trading range around $1, fueling suspicion that investors may be losing faith in the token. Unlike Bitcoin, whose value fluctuates wildly from day to day, Tether's tokens are designed for stability. Prices for the coin have slumped in recent days as traders question Tether's claim that each one is backed by a dollar in its bank accounts.
"I think Tether didn't do a great job in terms of creating transparency," operating off-shore, Novogratz, the Galaxy Digital Holdings Ltd. founder, said Wednesday at a conference in Frankfurt, adding that the stable coin now may need some time to regain trust.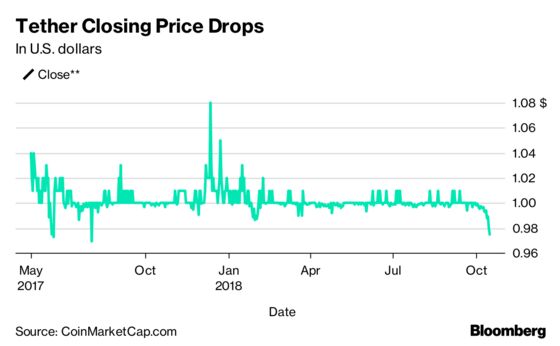 "The concept of stable coins make sense," he said, adding they have more of a transactional character than, for example, Bitcoin. Novogratz said he would prefer the recently introduced Gemini Dollar over Tether because it has State Street as a U.S.-based correspondent bank.
Goldman Sachs Group Inc. announced Thursday that it was teaming with Novogratz's Galaxy to invest in cryptocurrency custodian BitGo Holdings Inc. The firms contributed about $15 million to BitGo's Series B fundraising, which brought in a total of $58.5 million.
Novogratz also responded to recent criticism from economist Nouriel Roubini, who last week told a U.S. Senate committee that digital money is "the mother of all scams and (now busted) bubbles." Novogratz said the rise of custodians is poised to give the asset class a boost, potentially replacing credit-card firms.
"You can agree with Roubini on several points, but he is judging cryptocurrencies as if it was a PhD student. Cryptocurrencies are third- or fourth-graders, so still in need to mature," he said.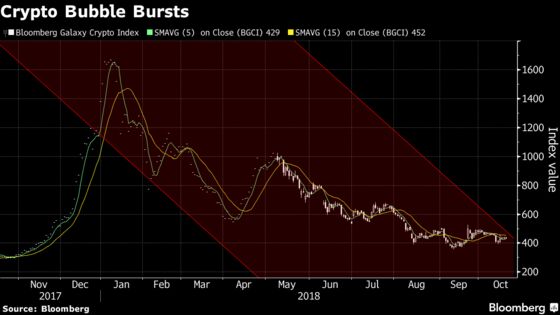 Novogratz said the bubble was created by retail investors who were speculating and that current investments into blockchain infrastructure or custodians for cryptocurrencies will see the industry mature.
"It may take a few years but we should begin to see Bitcoin as an asset class like gold or equities," Novogratz said.
The recent launch of Fidelity Investments' custody platform to manage digital assets for hedge funds, family offices and trading firms is just one step, Novogratz said.
Custodians may also grab a large part of the business now done by credit-card firms like Mastercard Inc. or Visa Inc., according to Novogratz. "The transaction costs are much cheaper," he said. "The least the proliferation of custodians will do is drive fees much lower."