Novartis May Spin Off or Sell Ailing Sandoz Generics Unit
(Bloomberg) -- Novartis AG may spin off or sell its Sandoz generic-drug unit after it consistently failed to meet expectations, with U.S. sales plummeting this year amid the Covid-19 pandemic. 
The Swiss pharma giant gave itself until the end of next year to decide what to do with the business, which has suffered from price erosion and tough competition. The move comes more than two years after Novartis started making the generics unit more independent, splitting off manufacturing and support functions. 
Now is the right moment to reconsider its strategic fit, and the company will explore all options, Chief Executive Officer Vas Narasimhan said on Tuesday.
While keeping Sandoz is among the possibilities, many investors would welcome a split. Sandoz has struggled this year as demand lagged and public-health measures to stop Covid-19 reduced the cough and cold season. The review follows moves in recent years to spin off the drugmaker's Alcon eye-care division and ditch a stake in a consumer-health venture as Novartis sharpens its focus on cutting-edge drugs for cancer and other diseases.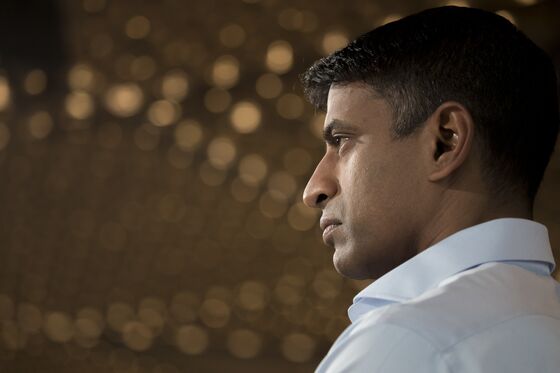 The shares, which have declined about 7% this year, rose as much as 1.5% in Zurich.
Novartis has said previously that it would aim to transform the business to give it more autonomy and focus. Sandoz sales in the U.S. dropped 20% in the third quarter. A separation is viewed as the most likely outcome, analysts at Jefferies wrote.
Novartis's Sandoz, Mylan Inc. and Teva Pharmaceutical Industries Ltd. are the world's biggest generic-drugs players, and because of antitrust issues it would be difficult for one to buy either of the others, said John Murphy, a London-based analyst with Bloomberg Intelligence. Assuming Novartis decides to divest, a private-equity buyout or a spin-off similar to what GlaxoSmithKline Plc is doing with its consumer business would be more likely, Murphy said. 
Novartis said it's confident new medicines will fuel growth in the mid- to longer term, raising peak sales estimates for two key products. Annual revenue from psoriasis and arthritis medicine Cosentyx will reach at least $7 billion, while sales of heart medicine Entresto climb to at least $5 billion, it said. 
The drugmaker did endure a setback this week for its portfolio of experimental cancer drugs, with potential lung-cancer therapy canakinumab failing in another large study this week. The company hasn't given up on the drug, saying there were signs it might help a subset of patients.
The company stuck to its forecast for this year, saying sales will grow by a low- to mid-single digit percentage, while earnings excluding some items increase by a mid-single digit percentage.