Novartis Chief Sees Remote-Work Hybrid Persisting After Pandemic
(Bloomberg) -- Novartis AG, the Swiss pharma giant, is rethinking its use of office space as a hybrid of at-home and in-office work extends beyond the pandemic.
"We think this is the future," Chief Executive Officer Vas Narasimhan said in an interview with Bloomberg Television. The flexibility should allow Novartis to "access talent pools we would not have been able to access in the past."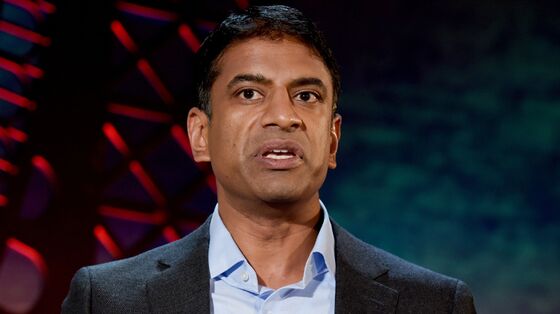 As vaccine drives ramp up and open the possibility of a return to the office, a growing number of companies have pointed to a continued role for remote work -- and less of a need for pricey office space. Swiss bank UBS Group AG said Tuesday it's cutting floor space, even as it plans for most of its staff to return for at least a portion of their time in the second half of this year.
"We've all learned from the pandemic that we can work from home and work from the office, and it will always be a combination going forward," Narasimhan's opposite number at UBS, Ralph Hamers, said in an interview.
Drugmakers like Novartis face a different challenge from banks, as some workers involved in producing medicines can't work from home. At rival Roche Holding AG, office staff that can work remotely have been required to do so to increase the safety for those who don't have a choice, CEO Severin Schwan said last week.
At Novartis, Narasimhan predicted a "hybrid-based working environment" will persist for the long term.
"We'll be looking I think to adjust our overall footprint and then invest where appropriate," he said, noting that the company has spent money on employees' work-from-home setups as well.