Norway Seeks to Offset Its Pollution 12 Years Before Needed
(Bloomberg) -- Norway is seeking to buy credits to offset its fossil-fuel emissions more than a decade before it needs them to meet pollution goals for 2030, according to government officials overseeing the program.
The move is an early indication of support from a major industrial country for an effort by the United Nations to revive a global carbon market that once turned over $33 billion in a year. Norway is one of the first countries to set out how it will use post-2020 carbon markets to meet its emission targets.
Norway already is supporting a World Bank program to help develop rules for a new market, putting $80 million into the institution's $200 million Transformative Carbon Asset Facility, the biggest contribution so far.
"We may not need the emission reductions" before 2030, said Atle Hamar, Norway's state secretary, climate and environment. But starting that year, the Scandinavian country aims to be "carbon neutral," so it will need to use new markets to make up for its remaining domestic greenhouse gases.
Envoys from almost 200 nations this week in Bangkok are discussing a set of rules for a sustainable development mechanism and other carbon markets under the Paris climate deal starting in 2020. The SDM would channel funds for climate-related projects mainly to poorer nations in exchange for pollution credits that countries could use to reach their own goals on emissions.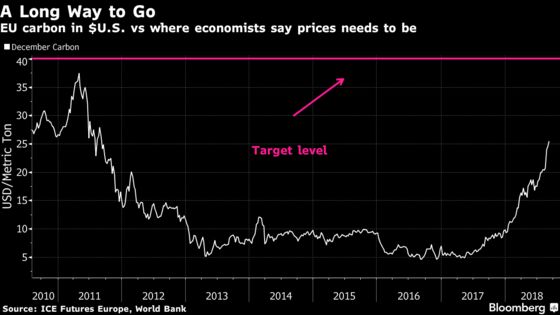 Norway is Europe's second-biggest natural gas supplier after Russia and is one of the first nations buying emission credits under proposed Paris rules.
The World Bank wants to raise $500 million to leverage a much larger contribution from private companies and development banks for reducing greenhouse-gas pollution. The work may revive the existing UN Clean Development Mechanism, which generated more than $300 billion for climate projects before the EU limited use of those CDM credits in its Emissions Trading System.
Under the new market structure, all nations that volunteer to invest in climate projects overseas will be able to get allowances to offset pollution at home. It's not yet clear whether existing UN credits will be eligible for use under Paris, but Brazil is among nations supporting that idea.
"The discussion on market mechanisms is speeding ahead -– there's a focus on getting markets to implementation stage next year, risking leaving non-market mechanisms till later on a back burner," Rachel Kennerley, a climate campaigner at Friends of the Earth, said from Bangkok.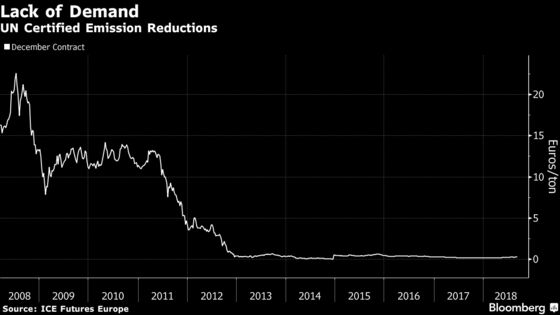 Under the Paris deal, Norway pledged to cut its emissions at least 40 percent from 1990 levels and it's working to meet that goal alongside EU nations. The EU hasn't said it will use Paris emission credits for its 2030 target, but it has said it wants to be more ambitious in that period. Just how Norway's goal meshes with the EU program remains a matter of negotiation.
"In case we fail to strike a deal with EU, we may use flexible mechanisms, including emission reductions from TCAF, to meet our nationally determined contribution" under the Paris deal, Hamar said.
Five other nations so far are contributing to the World Bank program. They are: Canada, Germany, Sweden, the U.K. and Switzerland. New Zealand and South Korea have also indicated they'll buy credits to fill Paris pledges.
"International carbon markets support the efficient use of financial resources by reducing emissions where the lowest abatement costs can be found," said Franz Perrez, an ambassador and climate negotiator for Switzerland.
Developing countries selling credits "will keep the cheapest emission reductions and the easiest ones to achieve and sell emission reductions that require more investments," Perrez said. "Therefore, we expect higher prices for compliance credits than under the Kyoto Protocol," the 1997 agreement that helped establish carbon markets.
International cooperation and carbon trading will spur faster emission cuts in the middle-income countries that are "central to the global transition" from fossil fuels, said Eva Svedling, state secretary to Sweden's climate minister Isabella Lovin.