Norway's $1.1 Trillion Fund Says Infrastructure Looks Pricey
(Bloomberg) -- Norway's sovereign wealth fund, the world's biggest, has this year added more than $8 billion to the pot of money that's overseen by external managers, according to its chief executive officer.
Nicolai Tangen, who spoke at a parliamentary hearing in Oslo on Friday, revealed the figure after lawmakers questioned him on his plan to rely more on outside asset managers, including hedge funds, to help oversee the sovereign investor's vast $1.1 trillion portfolio.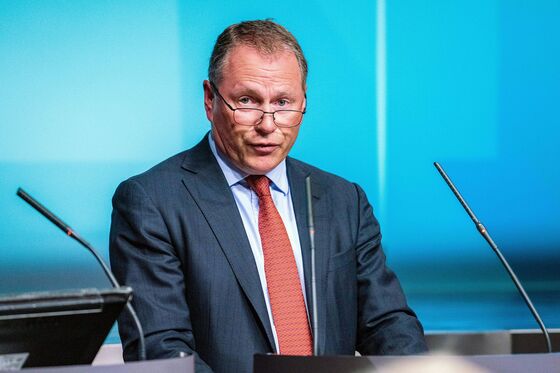 The 54-year-old CEO, a former hedge fund manager who's been running Norway's wealth fund since September, told Bloomberg earlier this month he's keen to step up reliance on external managers because he thinks it's a strategy that can "generate a significant surplus return."
Read: Norway's $1.2 Trillion Wealth Fund to Add External Managers
But some lawmakers have questioned the wisdom of resorting to a model that entails paying extra fees. With the mandates allocated this year, external managers now handle about $50 billion of the fund's assets, or 4.4% of the total portfolio, compared with 3.9% at the end of 2019.
In his testimony on Friday, Tangen assured Norway's parliament that the fund sets strict guidelines for managers. "We can end these engagements on the same day if we're not satisfied," he said. He also said the fund can "gain far more" from external managers "than we pay for their services."
"We will continue to have a laser focus on our costs," Tangen said. "We operate extremely cost-efficiently. Five basis points in management costs is maybe half or a third of what many other equivalent funds abroad have."
The wealth fund is constantly looking for ways to boost its returns within the universe of assets it's permitted to hold. Under Tangen's predecessor, the fund lobbied hard to be allowed to add asset classes, such as private equity and infrastructure, but the political governance structure surrounding the investor means change is slow.
On Friday, Tangen told lawmakers the unlisted infrastructure assets for renewable energy that the fund was cleared to start buying last year are now starting to look too pricey.
"In our experience so far, there are many investors looking for these investments and pricing is thus not always as attractive for us," he said.
Tangen said the fund is focused on wind and solar energy assets in Europe and America, and noted that "there's a lot of competition" for the projects it would be interested in buying.
"It's important to say that we have in no way given up the work with landing projects," he said. "We work at full speed with this and have a big team that works with this all the time."